Try It: 5 DIY Ideas for Your Wedding Day
Create the wedding of your dreams and stay on budget with a few simple and inexpensive DIY projects and a little help from your local craft store. From centerpieces to wedding favors, these five DIY ideas will leave you with a little extra money for the honeymoon.
Mr. and Mrs. DIY Wedding Banner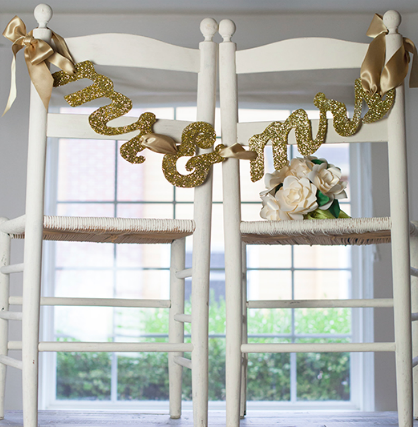 Decorate the backs of your chairs at the sweetheart table with a DIY Mr. and Mrs. wedding banner. Finish with silver or gold glitter and use a corresponding wedding color for the bows to attach. Perfect for photos, make sure the photographer gets a sweet candid shot of you two from behind.
DIY Chalkboard Photo Booth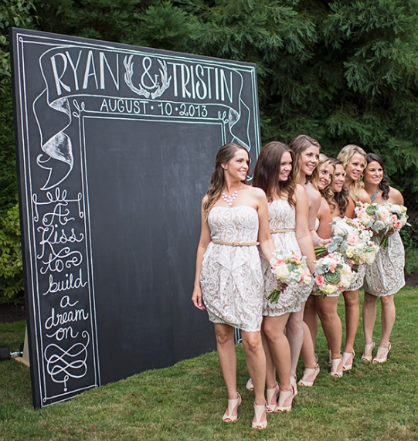 Look no further than a DIY photo booth for hours of wedding entertainment. Take advantage of the chalkboard trend and paint a wood backdrop with chalkboard paint. Have a friend or local artist sketch your names, the wedding date and a special quote. Create a keepsake album with all of your loved ones photos of the evening.
DIY Wine Cork Name Tags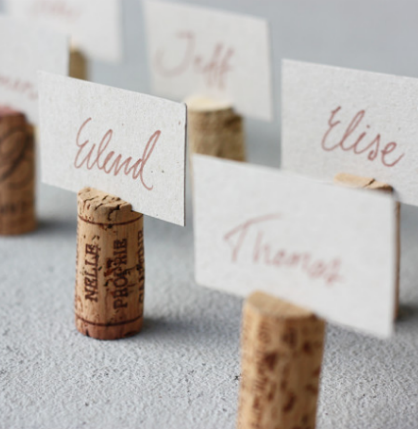 Perfect for the wine loving couple or romantic vineyard wedding, these easy DIY wine cork nametags are perfect for letting guests know where to sit. Use a utility knife to make a small slit at the top of the cork and simply insert the nametag. Start collecting now or purchase recycled wine corks online.
DIY Glitter Mason Jar Centerpieces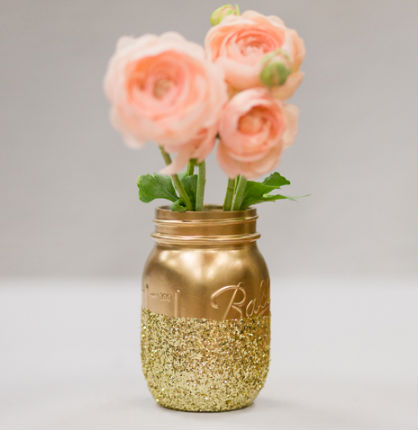 There's no need to spend a fortune on fancy centerpieces when you can make your own. Mason jars serve as the perfect vase for a rustic wedding and can be custom painted in your wedding colors. For a lux look, add glitter to the bottom. Save money on flowers by checking out your local warehouse club for wholesale prices on florals and complete the table with tea lights to set the mood.
"Smore Love" DIY Wedding Favors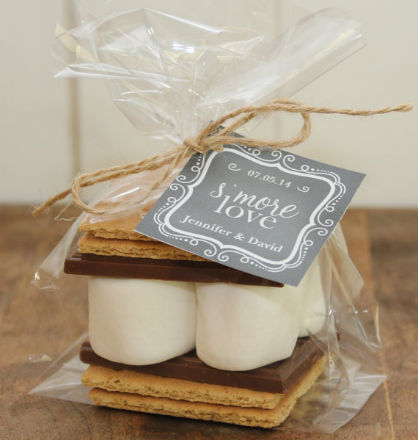 Gather up your bridesmaids for an afternoon of crafting and make these adorable "Smore Love" DIY wedding favors for your guests. Customize the tag with your wedding date and your names and complete with a ribbon or piece of yarn. Perfect for an outdoor wedding with a fire pit.
See More DIY Ideas