Unforgettable Weekend Getaway: North Carolina
Explore a mountain retreat
Sometimes you just want to get away from everything on vacation. And sometimes you have to go to an unexpected place to find the peace and serenity you seek.
If you've never considered a long weekend getaway to North Carolina, it's time to add it to your bucket list. The western mountains of North Carolina are filled with a beauty and back-to-nature wilderness unlike any other. Delicious local foods, unforgettable hikes, kayaking, morning yoga or just relaxing on a wide porch overlooking gorgeous vistas are among your options when you visit this part of the U.S.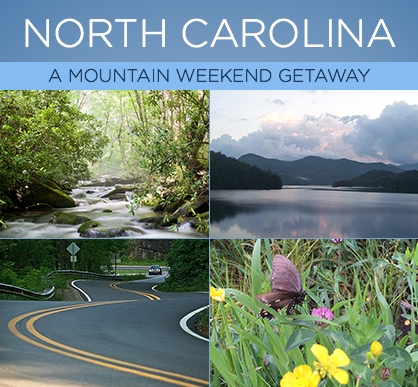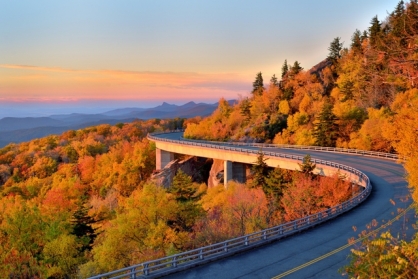 Fall getaway
First and foremost, consider a fall weekend getaway to the region. North Carolina boasts some of the most amazing fall scenery and color than anywhere else in the U.S.
Each curve on the mountain roadways will bring forth new vistas and views that will thrill the most jaded visitor.
Whether you choose fall, spring or summer, it's always a perfect time to experience the mountains of North Carolina.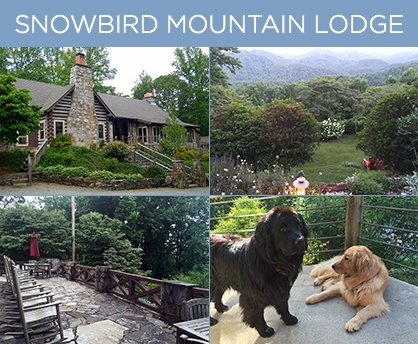 Where to stay
Consider staying at the Snowbird Lodge in the Smoky Mountains, one of the most relaxing and luxurious inns within the region. Rooms range from $295 to $420, depending on whether you opt for room in the lodge, or one of the private cabins on the property. The room rate includes three daily meals, including a gourmet dinner with North Carolina mountain trout a menu staple. Breakfast is served in the dining room, and lunch is always "to go" with guests able to opt for a backpack prepared for them in the kitchen, ready to take along on a day hike.
Innkeeper Robert Rankin purchased the 1941-circa lodge in 1995 and he's spent the past 20 years turning it into a romantic and memorable inn for his guests to visit year after year. Rankin explained that he considers the inn a work in progress, as he visits other inns across the U.S. every year, and takes away at least one special addition from each visit. An example is the fire pit at the inn. The fire pit is set in a grove of trees, surrounded by colorful Adirondack chairs, and each guest has the option of skipping dessert at dinner and getting a DIY kit of s'mores to roast over the fire. Bug spray and flashlights are all on hand in well-marked bins for anyone seeking to relax around the fire on a spring, summer or fall evening.
The inn is about two hours from Atlanta, or Knoxville, Tenn., and it's so remote that it's a 45-minute drive to the nearest town. Rankin's three dogs greet guests with a wag of the tail and serve as mini mascots for the inn.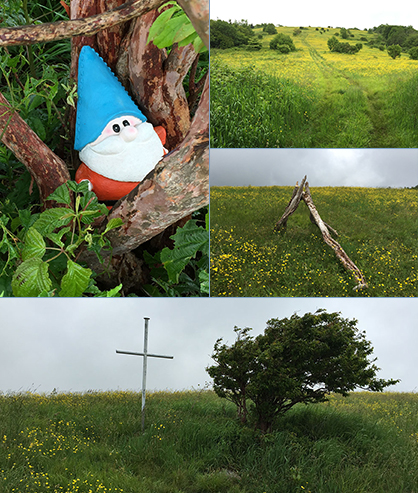 What to do
There's hiking, bird watching, canoeing, kayaking and just plain old relaxing available to anyone who visits this region.
If cars or motorcycles happen to be your thing, or your boyfriend's, then don't miss The Tail of the Dragon, which is an 11-mile stretch with 318 hairpin turns that is filled with sports cars and Harleys making their claim on this strip of pavement.
If you'd rather experience nature one-on-one, a popular hike is the Huckleberry Knob/Hoopers Bald trail, which leads to a remote gravesite that dates back to 1899, when a logger and his buddy were traveling across the mountains in the midst of winter. They didn't make it, but their grave remains a popular tourist site, with gnomes, whiskey jugs and flowers among the items left beside the trailside grave.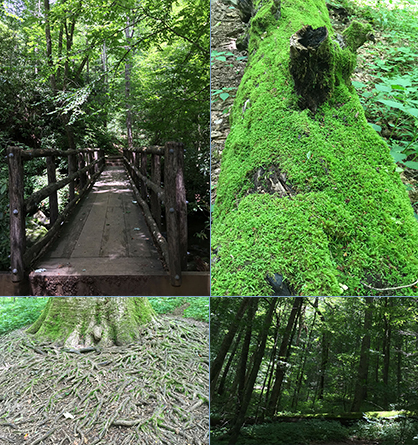 The Joyce Kilmer Memorial Forest is another popular hike, with a 3,800-acre virgin forest, to give a feel of what pioneers experienced 200 years ago. The trails are narrow, and rattlesnakes are always a possibility in the summer months, but the peaceful quiet of the pristine forest is worth the trouble.
And for canoeing and kayaking, there is Lake Santeetlah, a 128-acre lake surrounded by the beauty of the mountains. Guests at Snowbird Lodge are given free access to canoes and kayaks stored at the lake's shoreline.
No matter what you choose to do, you will likely find yourself overwhelmed by the beauty that is North Carolina.
Joyce Kilmer, who perished in World War I, is the author of the famous poem "Trees":

I think that I shall never see
A poem lovely as a tree.
A tree whose hungry mouth is prest
Against the earth's sweet flowing breast;
A tree that looks at God all day,
And lifts her leafy arms to pray;
A tree that may in Summer wear
A nest of robins in her hair;
Upon whose bosom snow has lain;
Who intimately lives with rain.
Poems are made by fools like me,
But only God can make a tree.
Tagged in: travel, vacation, north carolina, mountain getaway,