The Changing Style of Wedding Showers
More brides are going co-ed or casual
While there has been talk in the media about wedding showers becoming less popular, the simple truth is that they're going as strong as ever and it's the style of showers that is changing.
From co-ed showers, to casual afternoon BBQ's and swanky dessert and cocktail parties, the modern wedding shower now better reflects a couple's personality, said Maggie Oldham, an etiquette coach.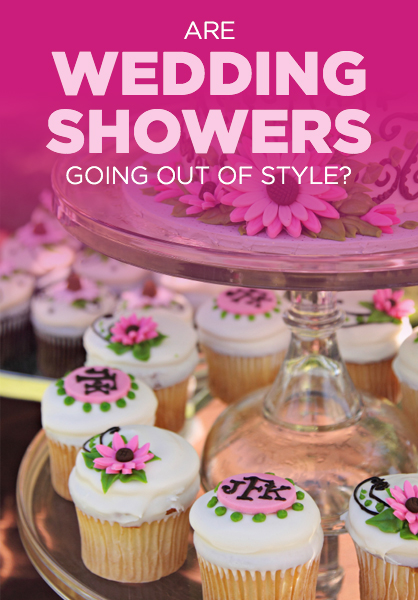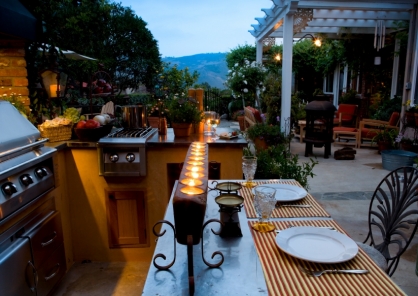 The new shower
In fact, wedding showers are not only not going out of style but are becoming more impressive, said Seri Kertzner and Michelle Bachman owners of Little Miss Party Planner.
"With the vast amount of inspiration that can be found through sites like Pinterest, Instagram, Style Me Pretty and countless other online bloggers, brides are going all out with these pre-wedding celebrations. The overall quality and style of these events has been taken to the next level. Brides are looking for the newest and prettiest items to style their parties with," Kertzner and Bachman said. Because of the demand, the duo has developed a Shower Party in a Box full of party supplies and styling tips.
Courtney Lutkus, with Simply Radiant Events in Los Angeles, said showers have definitely changed over the years. "The themes for the showers are not high tea, they are more bachelorette style, a family-friendly version. It is fun way to have a little more fun at the shower, while still feeling comfortable with your moms and grandmothers attending. It is even common to see a co-ed shower too."
One alternative that some couples are doing is to go far more low-key and include friends in a co-ed event, said Danielle Rothweiler of Rothweiler Event Design.
"Wedding showers are never going to be out of style, though I do have plenty of brides that don't want them anymore. They feel pressured to have one because their mother insists that they do. An alternative to the bridal shower is a Jack and Jill shower where the couple attends. It is not a surprise, and there are no silly games. This is more of a get-together with friends, almost in place of an engagement party and is typically thrown by the couple instead of for the couple. Instead of a Sunday brunch, it can be a Saturday night at a pub in a private room, or even a formal sit-down dinner. Many couples that are already living together opt out of registering and instead sign up for websites where they can have their honeymoon paid for, or simply just accept a card and a check," Rothweiler said.
Other brides-to-be are going out of town for destination getaways, said Gail Johnson, of Gail Johnson Weddings and Events in Decatur, Georgia.
"One reason is because more and more brides have bridal party members who live out of state. They are finding a common meeting point to gather and have more of a girl's weekend versus a traditional finger sandwiches and garden party soiree. I've seen intimate pajama party at high-end boutique hotel or weekend scavenger hunt in Vegas to fun in the sun in Miami," Johnson said.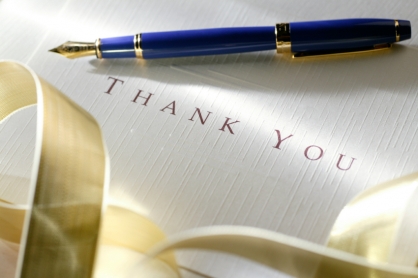 Basic shower etiquette
Even though the face of showers are changing, the basic etiquette remains the same. Here are Oldham's etiquette tips:
The couple should register for the shower as early as possible as a courtesy to guests, and should register at up to three stores within a variety of price ranges (ex. Macy's, Williams and Sonoma, and Restoration Hardware). Couples should be sure to include at least one national chain.
Registry information should not be included on the wedding invitation, but may be included on the bridal shower invitation.
The engaged couple should not host their own shower. And while it has long been considered a breach of etiquette for the bride or groom's family members to host a shower, it's now more acceptable according to Emily Post, particularly when common sense dictates such a solution. A good example would be if the bride is visiting her future in-laws and her future mother-in-law or sister-in-law want to host a shower.
Most importantly - only guests invited to the wedding should be invited to the shower. The only exception, according to Emily Post, is if co-workers want to host an office shower for the bride even though they will not be attending the wedding.
Do not invite the same guests to multiple showers. Only close family and members of the wedding party may be invited to more than one shower.
Tagged in: wedding, bridal shower, etiquette, wedding shower,