The Biggest Fitness Trends for 2015
Zumba and spinning are out
Enjoy push-ups, planks, lunges and squats? If you've recently incorporated more body weight exercises into your workout routine, you're part of a growing trend. Weight training and high-intensity interval training (HIIT) are slated to be the top two fitness trends for 2015.
A recent survey by the American College of Sports Medicine (ACSM) predicts that body weight training will be the top trend this year, closely followed by HIIT. On the way out are Zumba and spinning.
"It's no surprise to see body weight training claiming the top spot this year," said Walter R. Thompson, Ph.D., FACSM, the lead author of the survey. "These kinds of exercises provide the benefit of requiring little to no equipment and are incorporated into many fitness programs that are currently popular."
The survey was completed by more then 3,400 health and fitness pros worldwide, so the trends truly show what's driving the market for 2015.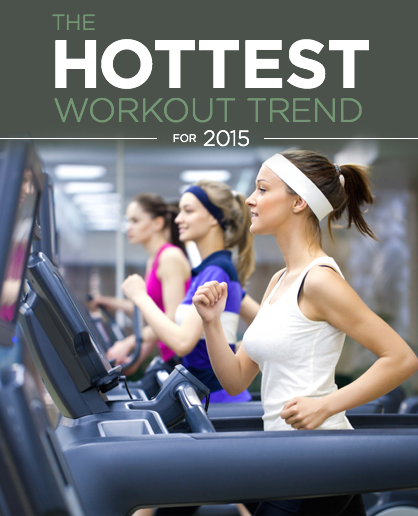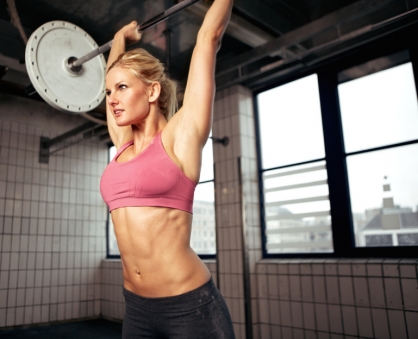 Back to basics
Body weight training is predicted to be a top trend because it works. It uses minimal equipment making it more affordable. Not limited to just push-ups and pull-ups, this trend allows people to get back to the basics with fitness, according to ACSM.
Next up is HIIT. This involves short bursts of activity followed by a short period of rest or recovery. These exercise programs are usually performed in less than 30 minutes. Two more hot trends for the year are strength training and yoga, according to ACSM.
And even though it ranked No. 2 in the ACSM survey, HIIT could easily take the top slot because it's basic and effective, according to Andia Winslow, a NYC-based certified fitness professional and instructor at Aqua Studio.
"First and foremost, there is a trend in fitness towards the return to simplicity – in studios, equipment and workout styles. CrossFit simple box, body weight only HIIT workouts, park-based calisthenic challenges and running—the oldest form of exercise. With indoor treadmill training, participants are in a controlled and yet challenging environment where they can, regardless of fitness level, keep up with class while running on industry elite commercial equipment. With less strain on bones, joints and tendons, runners can focus instead on form, specialized and programmed intensity and being wholly engaged with their runs," Winslow said.
"The most frequent comment that I hear from clients is that treadmill classes have helped to eradicate their boredom with long runs. Coaches train runners like elite athletes both with regard to cues and programmed intervals that most runners would not do on their own. For some, besides the fact that's it's never cold or rainy indoors, the high-energy group fitness environment adds to the attraction. In other words, performance based training meets group fitness energy. The downside of this type of training is that runners may not feel fully "free" in some instances. They might crave the natural element associated with long runs," she said.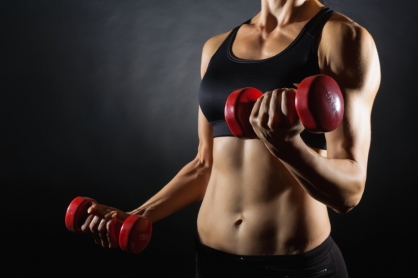 Make the most of gym time
NYC-based personal fitness trainer Brooke Marrone said she expects HIIT training to be tops for 2015.
"High intensity interval training is huge right now, largely in part because it's efficient. You can get a great total body workout in a short amount of time and you can do a HIIT workout no matter where you are and without a single piece of equipment. It's a great alternative to endless, ineffective minutes on cardio machines at the gym," Marrone said.
Power yoga will also be big, Marrone said. "There has always been the misconception that yoga isn't a real workout. There couldn't be anything farther from the truth. While there are many yoga classes that are slow and restorative, there are equally as many that will leave you just as sweaty and spent as any class out there. Don't knock it until you try it."
Tammy Uyeda, a certified group fitness instructor who has developed a HIIT app for busy women, said, "It is not surprising that HIIT is on the list for both Canadian and American fitness organizations as it provides people with a short, efficient way to get a workout done. Research is showing that HIIT has benefits to health that traditionally were attributed to longer duration training (e.g. skeletal muscle adaptations, cardiovascular improvements, exercise capacity, etc.)."

"In this day and age, where everyone is busy, something is better than nothing and HIIT workouts are a great way to get an effective workout done," Uyeda said.
Her app, FitSpark, is available in the App Store and Google Play store. She said she developed it because, "My goal is to provide users with a way of getting a short, effective workout done that they can check off their daily list and feel great. Something is better than nothing and if science is right, these intense workouts may be enough to see benefits to our health. Even if it falls short of the recommended daily minimums for exercise, hopefully it will help to light some fitness sparks in people to help light the exercise fire in their lives."
Tagged in: workout, fitness trends, hiit, body weight training,