LUX Luxuries for Your Valentine!
"Love grows by giving. The love we give away is the only love we keep. The only way to retain love is to give it away." –Elbert Hubbard
It's almost Valentine's Day and we have one thing in mind, LOVE! Just a little over a month ago on New Year's Eve, when the moon was blue and bright, bespoke the theme of the year, love. Disregarding society norms of screaming advertisements shouting about, "Keeping Your New Year's Resolutions," I happily gloss over these temporary lists of potentials and opt in for practical and sustainable ways to living.
Now I ask you to take a step back for a moment, what does choosing a theme for an entire year look like to you? And secondly, if you were to choose the theme of love, what would this look like in your life?
For myself personally and for LadyLUX, it looks a little something like this: love is 100% unconditional and humble. It means being kind, patient and forgiving. It allows me to accept others, and myself and understand and learn from the journey, even when it's incredibly painful. It gives me the ability to attempt to live each moment with more grace and knowledge than the ones prior. Love lets me infuse passion, joy, hope and creativity into my days—whether this be a conversation with another, my job or a moment of silence, with love by my side, connecting with self and others is a truly divine experience. Love is the light that illuminates my path that leads me to trust, acceptance and surrendering.
With time comes change—this is why I've abandoned New Year's Resolutions. They're to high risk and not enough of a pay-off. Embrace something into your life, and it's there to stay. With love in your life, anything is possible. With fully accepting love and all of its infinite possibilities, it allows me to not only GIVE love, but RECEIVE love as well.
So, to honor the beauty and delicate art that we call love, I've found some LUX Luxuries from around the web that I thought would make great gestures of love to give oneself or another LUXie this Valentine's Day. Now I don't believe you have to spend money on love, but I do believe in well-defined style statements and punctuating yourself with items of purpose.
To love, and all of its infinite possibilities!
Love,
LL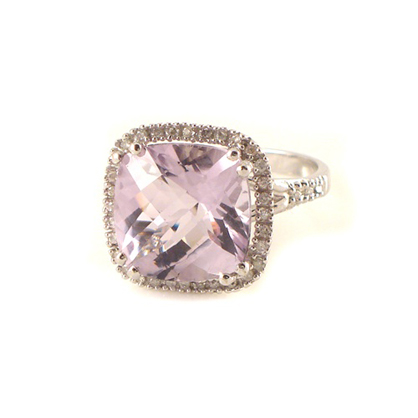 Pink Amethyst and Diamond Ring
This gorgeous pink amethyst and diamond ring by Distinct Jewellers is truly a LUX find. The emerald cut pink amethyst ring is surrounded by diamonds and set in 18k white gold.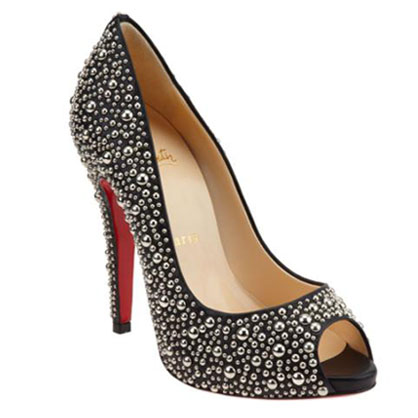 We are lusting after these silver-studded leather peeps toe heels by Christian Louboutin and so will she this Valentine's Day. The gorgeous, sultry heels feature tiny silver studs and the signature red leather sole.
Gold Swarovski Crystal Necklace
We love this unique multi-chain necklace with neon pink square-cut Lucite stones by Erickson Beamon. The 22k gold necklace features pink and green Swarovski crystal embellishments.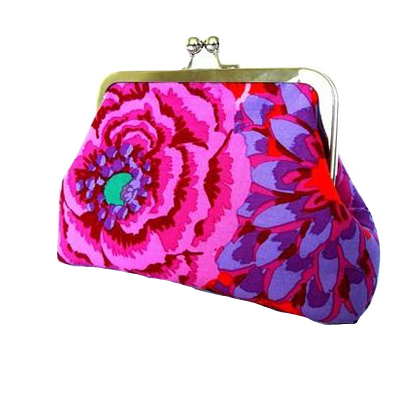 We love this bold floral clutch featuring Chrysanthemums, Marigolds and Pansies and fuchsia pink silk lining. The bursts of reds and pinks will add color to any outfit.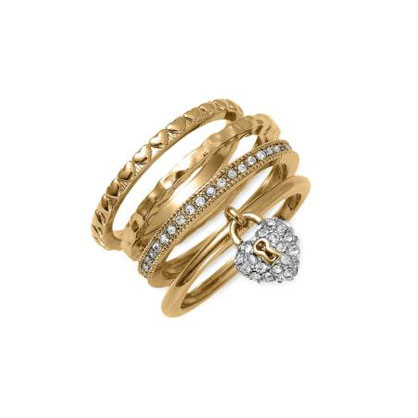 We love this adorable ring set by Juicy Couture. The stackable ring set features sparkling stones, a heart shaped ring and a dazzling heart locket.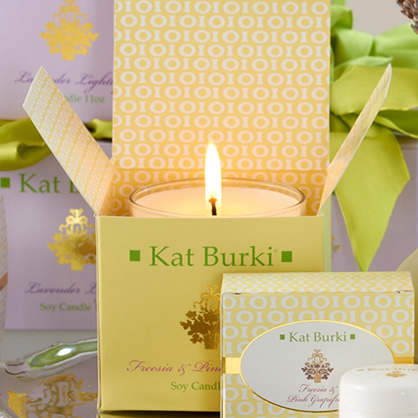 Relax this Valentine's Day with D.L. & Co.'s Tasmanian Boronia Candle, an exquisite fragrance from pink blossoms native to Australia. The candle exudes a beautiful scent of raspberries, apricots and violets.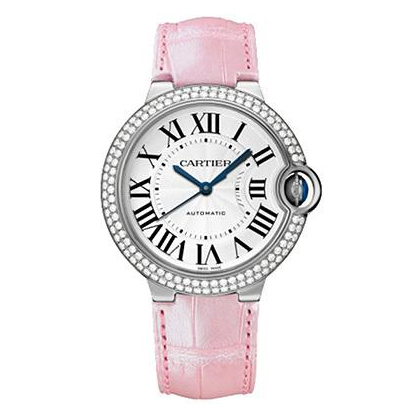 Dazzle her this Valentine's Day with Cartier's 18k white gold case and diamond bezel. This gorgeous gift is complete with the pink crocodile leather strap.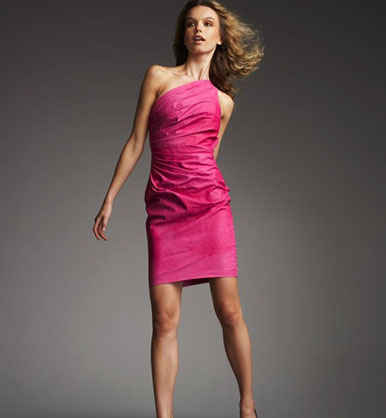 Show your sweet side in Diane von Furstenberg's pink leather dress. This adorable outfit features a one-shoulder neckline and gathered ruching at the side.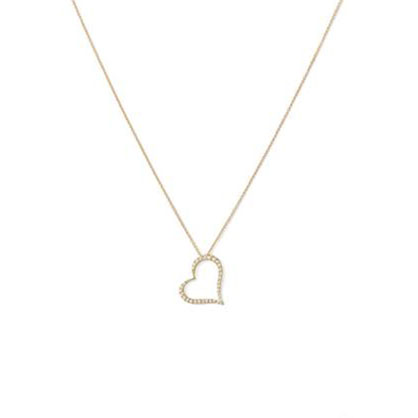 Diamond Heart Pendant Necklace
Give her your heart this Valentine's Day with Roberto Coin's slanted diamond heart necklace. The yellow gold heart pendant is lined with diamonds and hung on a delicate gold chain.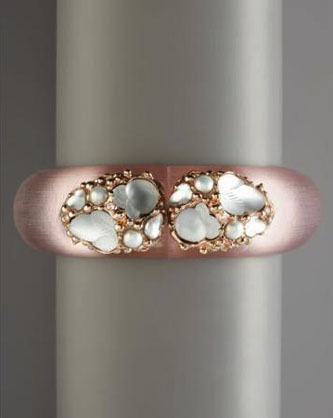 Skip the sweets this Valentine's Day and give her Alexis Bittar's Candied Fruit Bracelet. This gorgeous pink hand-carved bracelet features 18k rose gold surrounded by crystal embellishments.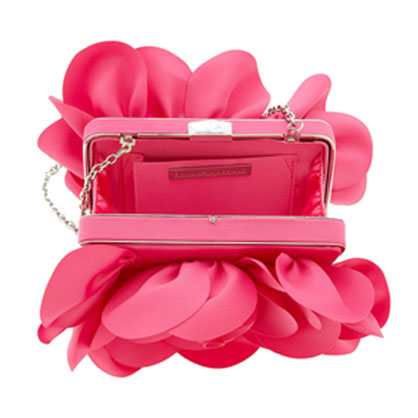 We love this LUX rose satin box clutch by Sondra Roberts. The delicate clutch features fuchsia petals and a jeweled clasp.
Tagged in: fashion, lifestyle, love, holidays, looking glass, valentine's day gifts,