Wellness Wednesday: 10 Secrets to Healthier Cooking
Cooking healthy isn't just about what you're making for dinner, but how you make it as well. By being mindful of cooking techniques, ingredients and food sourcing, you can become healthier instantly. Here are 10 simple secrets to start using in the kitchen.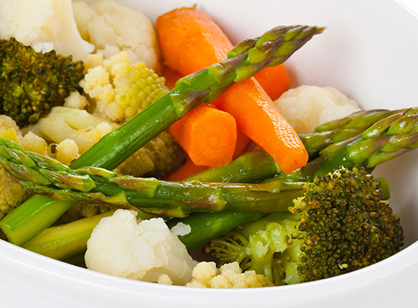 Steam Your Veggies
Frying, grilling and boiling vegetables strips vitamins and minerals, so do your best to lock in nutrients by steaming your veggies. Not only will this cooking method help preserve nutrients, but it also requires no oil and allows for even cooking for more flavor. Simply toss on some of your favorite spices and you've got the perfect side dish.
Make Your Own Dressings and Marinades
Pre-made dressings and marinades are filled with sodium, preservatives and chemicals that are toxic and will ultimately lead to weight gain. Be mindful of what goes into your body by making your own dressings with all natural ingredients. If you crave a creamier dressing, Greek yogurt is a great substitute for mayonnaise and heavy cream.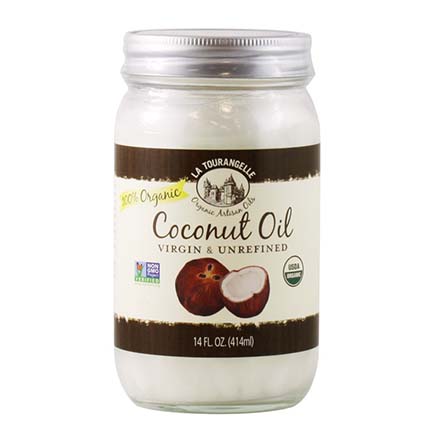 Use Coconut Oil for Cooking
Did you know that when heated in high temperatures, olive oil becomes denatured thus turning it rancid? While long touted for its heart healthy fat content, it is best to use coconut oil instead when cooking. Due to its high saturated fat content, it has the ability to remain stable at high temperatures. Bonus: it is also known to help lower cholesterol levels.
Invest in The Right Tools
You'll be more likely to cook healthy if you have the right tools at hand. Stock your kitchen with proper knives, cutting boards and time-saving tools such as immersion blenders and handheld choppers. These can help cut prep and cooking time in half and make the process fun! Stay tuned for our top 10 kitchen gadgets.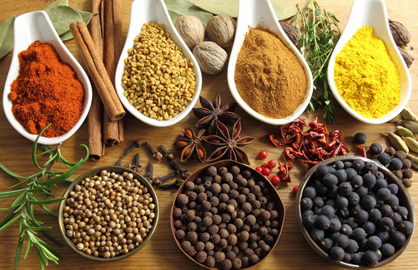 Use Herbs and Spices for Flavor
Get rid of butter, heavy creams and fat-laden toppings and start experimenting with nutritious herbs and spices in your recipes. Besides cutting fat and calories, you'll be filling your body with powerful detoxers, metabolism boosters and antioxidants. You'll be surprised how far a little turmeric can go.
Bake Without the Butter
We all love a fresh cookie or brownie right from the oven from time to time, but there are healthy ways to bake without compromising on taste. Trade the fat and calories in butter by using unsweetened applesauce, avocado puree or mashed bananas. Do a little research to see what substitutions work best for what you are baking. Tip: Applesauce is the secret to soft and fluffy cookies!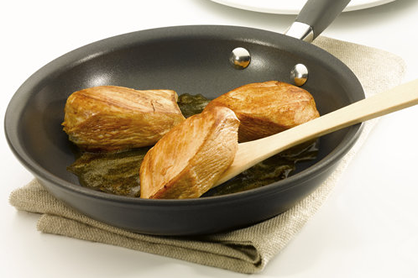 Ditch Non-Stick Pans
While non-stick pans can be helpful when cooking, those coated with Teflon and Silverstone can emit dangerous chemicals known as carcinogens, which are harmful to your health. Detox your cooking routine by buying eco-friendly pans from brands such as GreenPan or by using coconut oil to coat your pans.
Mix Up Your Menus
It can be easy to get in a rut and cook the same things over and over, but it's important to mix up your meals to get the most nutritional benefit from a variety of foods. Shop the farmers market each week for fresh and local ingredients and find new recipes for inspiration. Start with Pinterest for some fun ideas.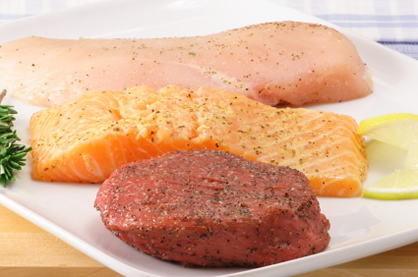 Be Selective with Your Meat
If you're a meat and seafood lover, be sure to source your meat as best you can. With animals pumped full of hormones, it is important to spend a little extra money to buy organic or shop local farmers. Also, join the Meatless Monday movement and explore some tasty vegetarian dishes. Cutting down on your meat intake by even one serving a day can help your health and the environment.
Hide Extra Veggies
Getting an extra serving of vegetables can be as simple as hiding them in your recipes. Puree and finely chop vegetables first to easily add body and nutrients to your meals. Puree extra tomatoes to throw in your pasta, broccoli for your soup or chopped peppers for a casserole. Try throwing a handful of spinach in your morning smoothie!
Read more Wellness Wednesday
Tagged in: wellness, food, wellness wednesday, kitchen, nutrition, cooking, health,