Romantic Relationships Will Help You Thrive
The right relationship can improve your well being
A healthy romantic relationship can help women thrive because work and life are interconnected. When someone feels loved and valued, they are more likely to thrive at work and in other aspects of their life.
All humans – not just women - are designed to love and be loved. So people are often at their best when they're in a loving relationship. Women and men feel happier and can be more productive and inspired when in a positive relationship. These things all work together to increase the overall sense of well being and that, in turn, can help people stay in better health.
There are many ways that relationships can help a woman thrive. As important as being independent is, learning how to sometimes be dependent on someone is healthy, too.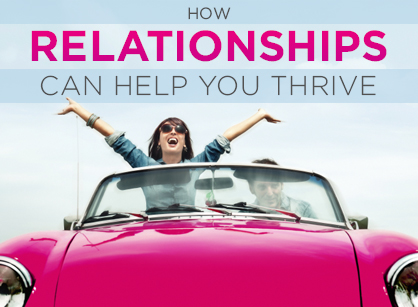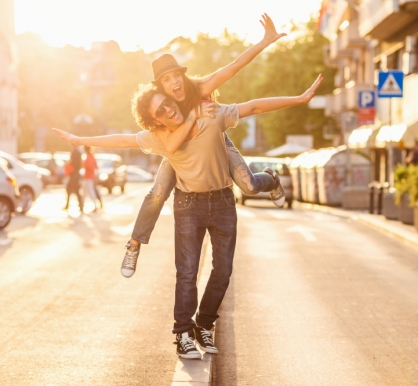 Focusing on yourself
When in a healthy relationship, women are more easily able to focus on themselves, said Michelle Frankel, founder of NYCity Matchmaking.
"While this may seem counter-intuitive, think about it - when women are still in the dating game, a ton of their energy is devoted toward dating and meeting new people. Once in a solid and healthy romantic relationship, women have the opportunity to develop professionally in their career or evolving as an individual. They no longer have to stress about finding 'the one', therefore more time can actually be spent on themselves. Healthy romantic relationships are also great for one's self-esteem, and many women report that they have been able to thrive professionally and personally because they have the additional support of their partner," Frankel said.
Relationships also help women in other ways, said Lori Bizzoco, founder of CupidsPulse:
Confidence: Happy relationships give women confidence. We all love to hear positive things about ourselves, so when a man showers us with compliments, it's an instant esteem booster. This newfound self-esteem will permeate into other areas of life as well, and women will start to feel better about themselves and find more success at work, with their friends and family, etc.
Compromise: In any relationship, there are going to be struggles, and at times, it's hard for women to give up what they want. However, in a healthy partnership, both partners learn how to compromise with one another. This skill, in return, will be beneficial to women in every aspect of their life, helping them thrive at the office and in their other relationships.
Support: It's no secret that having a supportive significant other can help women succeed. When women care deeply about someone, they want to be assured that their partner will always have their back. Feeling this love and encouragement will allow them to grow and help boost their mental health.
Partnerships are a pathway to success
"Relationships are vital to our growth and development," said Jennifer Rhodes, psychologist and founder of Rapport Relationships. "Despite the focus that women feel that they need to place on their careers, truly accomplished women often recognize the value of their relationships as part of the pathway to becoming a success."
Rhodes shared three ways that relationships help women thrive:
It's (attachment) science - when we feel safe and secure, we are able to explore the world and achieve our goals.
Positive support defends against the deterioration brought about by stress.
Relationships are the foundation of a happy and meaningful life.

A romantic relationship also ignites passion and passion creates energy, said Tanja Diamond, author and relationship expert.
"Relationships inspire not just sexual energy but life affirming, feel-good-all-over energy that helps inspire you to do your best and to take actions towards your dreams. Conspiring with someone you love about the life you want to design give the dream wings to fly. Make sure you both talk regularly about your personal goals and life goals as a couple and how you both can best help reach them together. Best time to really fire up the energy of manifesting is in the midst of amazing love making, then take that juice from loving each other and put that intent into action," Diamond said.
Tina Tessina, a psychologist specializing in relationships, said that it's important to remember that relationships are only good for women when they are based on respect and mutual caring. Love that is not mutual is the kind that brings heartache and can leave you wondering how you ever left yourself open for such agony.

"When your love is mutual, both of you feel secure and that you love each other equally, and have approximately the same energy to work toward staying together. There are four major areas of mutuality that must be present if a relationship is to succeed and grow: love, benefit, trust and support," Tessina said.
Whatever path you are on, know that you don't have to give up part of yourself in order to be in a healthy relationship. The right relationship will help you become an even better version of who you are meant to be.

Tagged in: dating, relationships, success,