Palm Springs City Guide: Where to Eat, Stay and Shop
Explore the desert city with this fun guide.
The countdown to Coachella has begun and hundreds have already booked their trips to the desert. If you haven't, and you're curious where to stay, eat, drink and shop we've got you covered with the best spots in Palm Springs. From the best bars in the city to the best shops, we've got a few ideas of where you should be spending your Coachella downtime.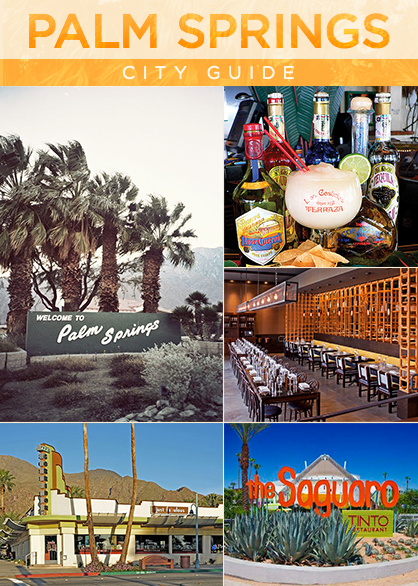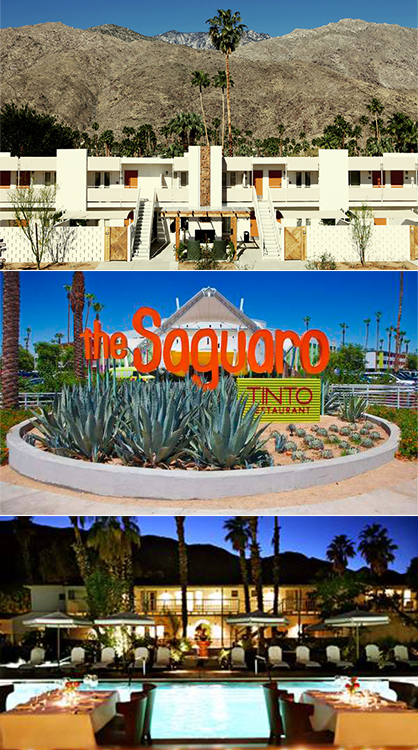 Stay:​
Palm Springs has so many amazing hotels it's hard to pick just one. The popular Ace hotel is hands down one of the most buzzed-about hotels in the city and it's no wonder with its laid-back vibes and hipster chic decor. The Saguaro is another buzzed-about hotel and it's definitely eye grabbing with it's colorful decor and fun atmosphere. This will be the hotel you can have your fun at before you head out to the festival. For a more relaxed environment, book a room at the Colony Palms Hotel and sip on a cocktail while you lounge by their deep-water swimming pool.
This will be the hotel you can have your fun at before you head out to the festival.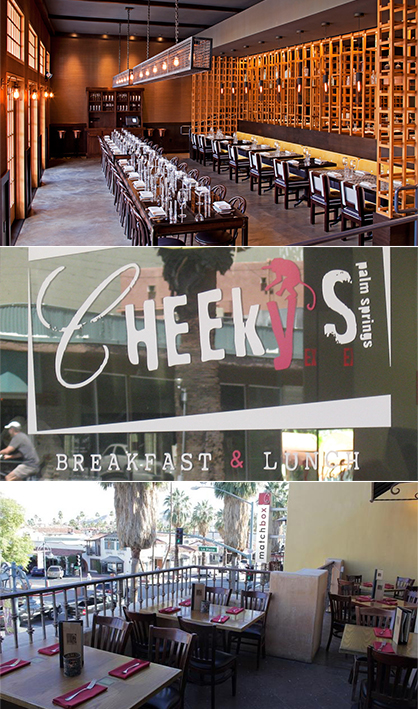 Eat:
Considered one of the best restaurants of Palm Spring, Cheeky's offers visitors one of the best breakfasts they'll ever experience. With offerings such as a bacon flight (yes, bacon flight) that includes jalapeno and honey lemon flavors, and seasonal and locally grown food, you'll be happy you hit up this breakfast joint before your trek to Coachella. If you're staying at The Saguaro, try the hotel's onsite restaurant Tinto for some truly tasty treats. Home to Iron Chef and James Beard winner Chef Garces, there are delicious small plates and Spanish wine. For a quick bite, stop by this pizza bistro for some unique and authentic pies. From classics such as pepperoni to unique eats including steak and wild mushroom.
You'll be happy you hit up this breakfast joint before your trek to Coachella.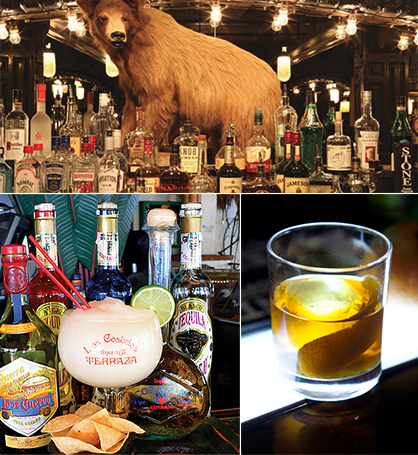 Drink:
This watering hole had us with their name, Bar. With a similarly simple yet strong menu, Bar offers classics such as the Manhattan, Old Fashioned and even clever beer cocktails. While you're staying at the ACE hotel stop by its bar known as The Amigo Room. This classic dive bar has all the amenities you'd want such as lively entertainment that even includes a bash for Coachella. There's something about being in Palm Springs that makes us crave a margarita, so it's a good thing there's Las Casuelas Terraza. Known for an extensive list of tequilas, you can't go wrong ordering a classic margarita or sampling its tequila menu.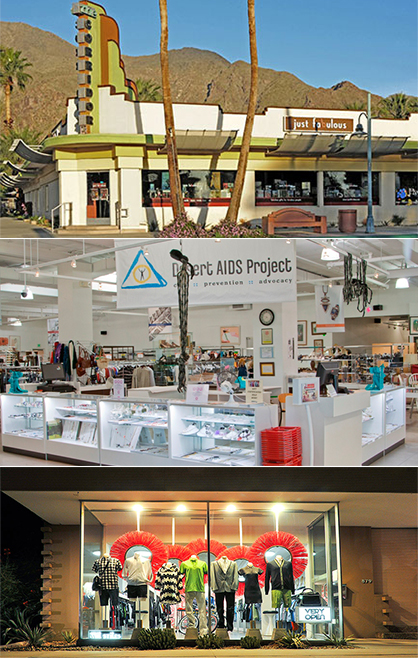 Shop:
There's always time for shopping and Palm Springs offers up some unique and fun stores to visit before you leave. With vintage stores seemingly all over, this city is a vintage shoppers dream. Visit Revival vintage store to find one-of-a-kind pieces for your home or just for you. The store is separated into organized sections, making it easy to spot the pieces you love. Design and architect nerds love this city as the homes are truly awe-inspiring. Bookstore Just Fabulous is home to a large selections of MOMA books. We can bet you'll find your next coffeetable book here. Fashion and art collide at this Wil Stiles store, featuring vintage-esque fashion finds and chic accessories. Stop by this store for some unique finds.
Read more Travel Guides.