Pallas Couture: Beautiful Bridal Fashion
Find the perfect wedding gown
When you're ready for a drop-dead gorgeous bridal gown, check out Pallas Couture. This Australia designer is famous for its stunning gowns with three-dimensional detailing, luxe textures and intricate embellishments.
The geniuses behind Pallas Couture are creative directors Joy Morris and her daughter, Philippa Morris. Joy Morris took time out to talk to LadyLUX about the latest collection.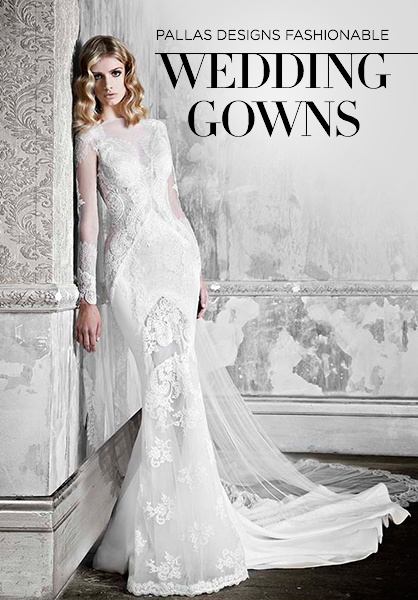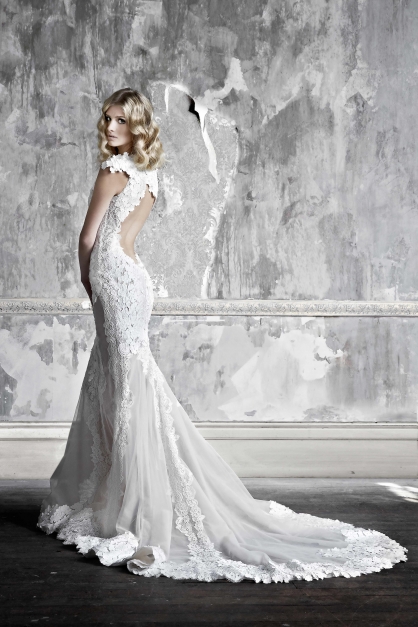 LadyLUX: What is your fashion background and how did you begin creating bridal gowns?
Joy Morris: I have worked in the fashion industry for over 25 years, firstly as an international buyer and fashion forecaster prior to creating my own label. During my time as a buyer, I spent a lot of time in Europe attending the private showings of international designers such as Alberta Ferretti, Helmut Lang and Narciso Rodriguez. I learned the concept of European fashion and what makes it so special on a global scale and sought to bring that to Australia with the inception of Pallas Couture.
LL: What do you love most about creating gowns?
JM: There is so much scope in bridal design these days – We're no longer restricted to conventional shapes and limited fabric options. Brides are more adventurous with their choices and want their gowns to reflect their personality; it's exciting to work with them to create a dress they'll treasure for the rest of their lives.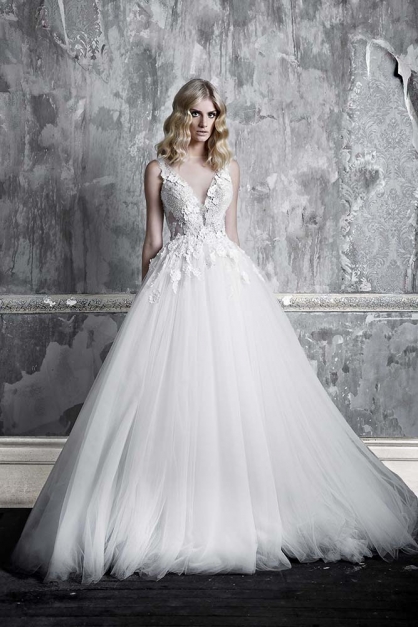 LL: What inspired you during the creation of this collection?
JM: We have looked to Sophia Loren as our muse for the collection, pronouncing the curves of the body in a way that really allows the gown to hold a true romantic style.
LL: What is the hottest color/ trends for spring/summer 2015 brides?
JM: Our 'La Promesse' collection showcases lightness and beautiful natural tones, exaggerated through feminine silhouettes, both seductively sculpted and princess-like. Many of the designs will feature an element of sheerness enhanced with nude paneling, exclusive laces and intricate beading.
LL: What advice can you give to someone seeking a dress?
JM: Our advice would be to meet with no more than three designers that you feel you gravitate towards to and then pick the one you feel most comfortable with, otherwise the initial process on where to start looking can become incredibly overwhelming. It is imperative to do a lot of research into the integrity of the design house – we feel when you have respect for the design house, you will work well together, ultimately creating the most incredible and desirable gown that is true to your personality.
In terms of finding the perfect gown, you will know you have found the one as a wonderful feeling comes over you where, for the first time, you don't overanalyze the gown. With this and of course, respect for your choice of design house means you will absolutely love the style.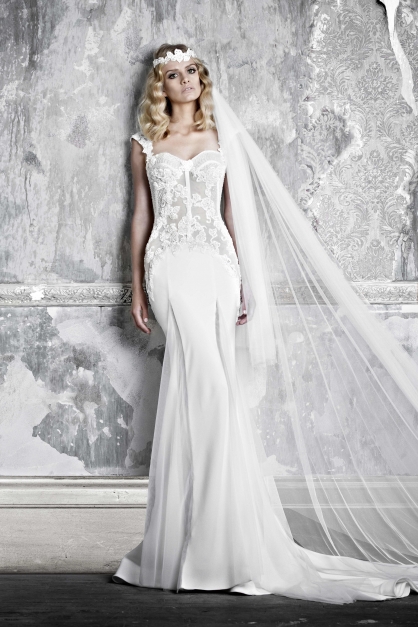 LL: What is the single best piece of wedding planning advice that you can give to a bride seeking a dress?
JM: Stay true to your personality. Your husband-to-be wants to see you in a gown that enhances your natural beauty, rather than masks it.
LL: What is the most memorable wedding you've personally attended and what made it memorable
JM: My daughters wedding, it was set amongst a backdrop of beautiful trees and flowers, like an enchanted garden. Her dress reflected the whimsical nature of the setting - a slim-fitting lace gown embellished with laser-cut silk flowers, giving it a three-dimensional feel. We designed the bottom half of the dress to be sheer and detachable, so that it transformed into a short party dress for the reception.