LUX Astrology: Happy Birthday Aries
Celebrate Aries birthday with a predictive and fashion horoscope.
It's a new start for Aries this month and the first sign of the zodiac has plenty to look forward to during their birthday season, March 21-April 19. These physical beings are known for being quite sporty and that can reflect back to the clothing they choose. No surprise that they are also known for being highly ambitious with a lot of energy and drive in them for life. Comfort and having the best in life rank among the highest of things that are important to them. Celebrate the season of Aries with a fashion-scope and predictive forecast from astrologer and psychic Intuitive Tara.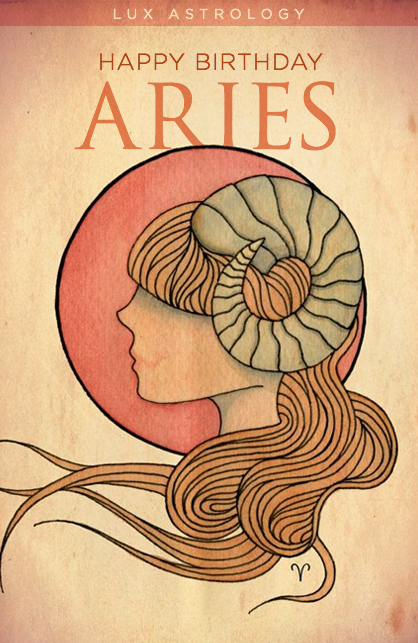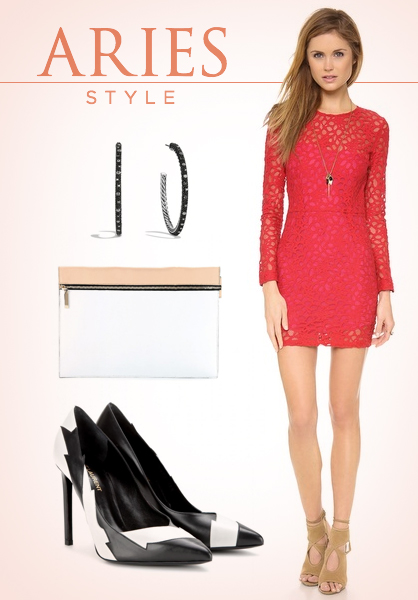 These trendsetters certainly know how to dress. While they love to stand out from the crowd, you can often spot them in neutral colors such as black and white. Of course they love a pop of color and are very much attracted to the color red. A sexy red dress is something they would probably be spotted wearing along with black and white accessories. Add a chic pair of black and white shoes to complement your red dress like these Lanvin heels and throw in a white, neutral clutch. This sign is also known for their love of diamonds, so a pair in their favorite color would make them extra happy.
Roseanna / Lace Dress
Saint Laurent / Two-Tone Pumps
David Yurman / Black Diamond Hoops
Victoria Beckham / Leather Clutch
Aries have been working hard as usual, the sign of a goal getter and this fiery sign is known for determination and inner strength. If anybody is known to be an Energizer bunny, it's these guys. These are great traits to have, but at the same time you must add some balance into your life. This is a great time to spoil yourself with some good pampering such as a massage or spa day, and make some time for some fun in the sun. Take advantage of the fact that you love to be physically active and your desire to really enjoy life and the atmosphere around you. So take a jog on the beach, hike or bike on your favorite nature trail.
This sign has a youthful and playful energy, so take time to connect to your inner child and have fun being a kid. If you are one of the boys, call up your guy pals and have a good game of pool after all, you guys are always up for a night of competition and some good appetizers .
Girls just want to have fun, so if you are a female have a play date with the girls. Enjoy a shopping spree, go out on the town one night and show off that sexy red dress. It's a good time for celebrating life with close friends and sharing some quality time with family and those you love. Speaking on the subject of love, if things have felt a little derailed in the romance department, don't dread. Things are about to take a turn for the better, so don't be too surprised if you suddenly have an encounter with fate. You may just meet that special someone when you're not even looking. If you are already involved with somebody, you may be sorting out your feelings and evaluating where your relationship is going. If you are ready to go to the next step you may get engaged or take things to the altar within the year. Love and destiny will soon be on your side.
Read more LUX Astrology.
Tagged in: fashion, style guide, astrology, horoscope, aries,