LFW: 5 New London Restaurants To Try
Busy season has set in and as we begin to wrap up New York's Fashion Week, we get ready for yet another one. London's fashion week is only days away and while we'll certainly be focusing on fashion, a girl has still got to eat. Luckily this city has some of the best culinary options in the country, so go ahead and check out the new London restaurants you need to try.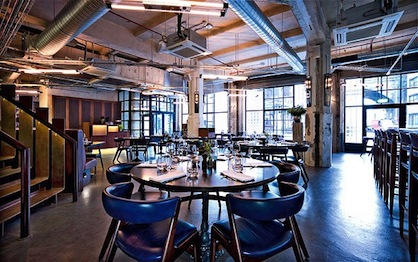 I'm a sucker for celebrity chefs because they have talent to back up their star power. Gordon Ramsay is a personal favorite of mine and while he does have a few restaurants already under his belt, Union Street Cafe in particularly sounds fantastic. With an urban interior and Italian influenced food that changes on a day to day basis, what's not to love about Ramsey's new place?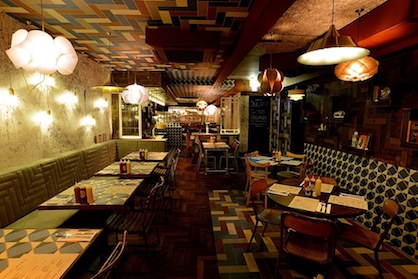 Hot dogs seem to be one of America's food stables but this newcomer called Dirty Bones has totally reinvented the art of making hot dogs. By day, they serve up basic Yankee hotdogs in a kiosk and at night they open up a hidden door to reveal a restaurant where you can order off a more extensive hot dog menu as well as the bones (pork, chicken, steak) section of the menu.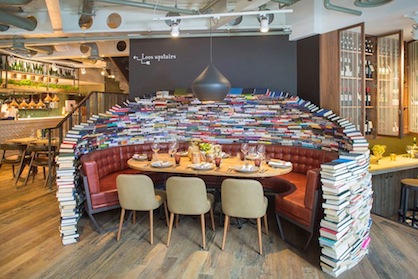 Dine at The Fable Bar and you'll feel as though you transported yourself into a fairy tale, and that's exactly what they're going for. The shabby-chic interior decor is worth the trip to visit this newbie, but it helps their menu looks pretty darn tasty. The restaurant has one heck of a brunch complete with a build-your-own bloody mary station.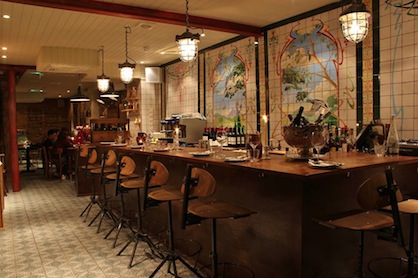 You don't have to travel to France for delicious French food. Instead, make a reservation at Blanchette Soho. The quaint bistro offers traditional French food and small family dishes, similar to tapas, that are encouraged to be shared with the table. With a menu full of delicious snacks such as the cheese beignets with onion confit and various cheeses, this is a can't-miss restaurant.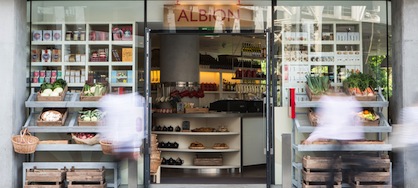 A cafe, bakery and coffee shop all rolled into one definitely sounds like our kind of thing and Albion Cafes is just that. Not only do they serve breakfast, lunch, afternoon tea and supper, but the new restaurant also has quite the bakery. Freshly-baked breads and goods are made daily and they've also got a coffee take away counter where you can grab a quick to-go breakfast pastry and coffee.
Read more Travel.
Tagged in: travel, london, lfw, europe, restaurants,