Let's Talk About Sex: 7 Ways to Create More Intimacy
Improve your sex life with these tips
Intimacy is one of the most crucial components of a lasting romantic relationship. In this super-connected world in which we live, the irony is that it's easy to get disconnected from your partner. Find new ways to connect with your boyfriend by building intimacy together. If things have grown a bit stale, it's never too late to spice things up in the bedroom. Our relationship experts share their thoughts on the best way to accomplish this fun task.
Here are seven ways to create intimacy in the bedroom.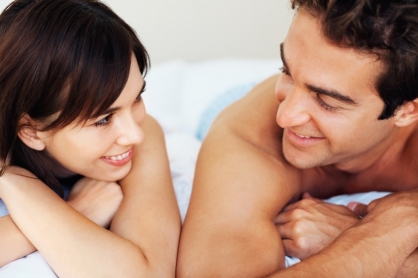 Create bedtime themes
The best way to build intimacy is to create it together, said Cha Tekeli, relationship expert and president of Chalamode, Inc.
"Try creating one night a week for bedtime themes. It's fun and you get to express yourself creatively. You can create themes in many ways: using words, colors, or places. For example, start the week and note that on Thursday night, you'll be sharing something in bed with the other person that's something related to Italy. He may show up with cannoli from a bakery; you may bring the book 'Talk Dirty Italian.' While you will likely be bringing more of the intimate part of this to the bedroom in the beginning, this little game can really turn around once he sees what is possible. If, for example, you pick the theme football (and that may be a surprise in itself), you may show up in bed with your nails and toenails painted silver and black (because he is a Raiders fan and those are their colors). The truth is, when you're a generous and thoughtful giver, you are likely to receive the same," Tekeli said.
Start foreplay long before you reach the bedroom
Once you've built that intimacy muscle, make sure to maintain it in and out of bed. You'll both be happier and more fulfilled in your relationship, Tekeli said.

"Small gestures go a long way. Be the first to wake up and make fresh coffee for your partner and bring it to him in bed. Sit next to him and chat for a bit, even if it's just 5 minutes in the morning. Having someone think of you and do something considerate for you is the best way to start the day. It generates so much heartfelt love. On the weekends, this can be the best way to 'set the tone' of the day ahead, and that cup of coffee might lead to something even more loving," Tekeli said.
Relationship expert Lisa Bahar, LMFT, LPCC, said, "Foreplay starts outside of the bedroom, therefore, if the couple is feeling intimate from an experience and being together level, meaning they hear each other, listen to one another, make those extra special thoughts by tending to one another needs, that will
translate into the bedroom. The manual aspect of turning someone on may be a misperception of intimacy, since intimacy is actually a high level of communication of two people (or more if you are in to that) being able to bond on a physical, emotional and spiritual level."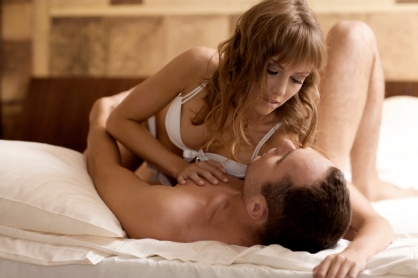 Appreciate one another
"Every night before you go to sleep, tell one another what you're most grateful for on that particular day. It turns out it is often something about your partner and this fosters intimacy as well as appreciation," Tekeli said.
Foster intimacy with new habits
Start new habits in bed to foster intimacy. Turn off the TV one night and suggest reading in bed. Get cozy in a nice slip, light some candles and, here's the catch. Only one of you is reading. It's amazing the intimacy you create when one of you has to listen and the other focuses on entertaining their loved one. Read something humorous or something you know in which he'd be interested. It's such a great warm-up because after reading to him, laughing, and sharing, you're bonded. You sometimes forget how much you love his voice (or vice versa). This can really help you slip into quiet mode.
Create intimacy rituals
Tekeli said to create rituals that reinforce intimacy on a daily basis. When you leave for work, give your lover a lingering kiss at the door. When he comes home, greet him with a sweet kiss and hug. When this is an everyday habit, it's as thought there is a zone of love you've created and that front door opening is symbolic of your opening hearts. And remember to always kiss goodnight before going to sleep.
Start new habits in bed to foster intimacy.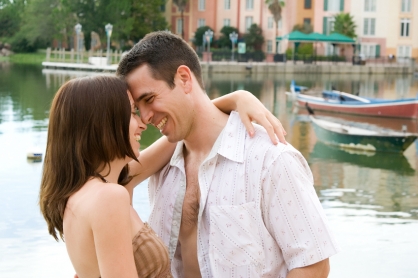 Release preconceived notions of intimacy
If you want more intimacy in bed, you probably first have to change your mindset about how things are 'supposed to be' when it comes to the bedroom, Tekeli said. "You don't always have to be courted; the man doesn't have to initiate sex; men don't 'just know' what you want. If you have a passive mindset, you are falling into a trap. You don't have to be aggressive or step out of your comfort zone either. You do, however, have to be prepared to be more vulnerable and open yourself up to change, even if you've been in your relationship for years. The payoff is certainly worth it."
Make it a point to create intimacy
Intimacy is literally created, the same way you'd make anything. If you want to create intimacy in bed, create habits that build physical intimacy. For example, while you watch TV, ask your partner to massage your feet for 20 minutes with special moisturizer. It's sexy and is a simple way to stay physically connected, Tekeli said.

"Get physical with your partner when he is doing something that is something he considers mundane," Tekeli said. "This changes his feelings about that chore and creates a vibration of intimacy. You can hug him from behind when he does the dishes. You can put your arms around him and kiss him on the cheek when he is in his office sitting down with work. You don't need to do anything else. Let the physicality of your being float in the air around him."
Once you start adding intimacy into your lives, it will become second nature and your sex life will thrive as a result.