Late Summer Party Ideas to Enjoy Before the Season Ends
Celebrate the last days of summer
The countdown is on as summer draws to a close, but that doesn't mean it's too late to celebrate the season. Enjoy these final weeks of summer warmth and sunshine with a fantastic and fresh late summer party with your friends. Here are some of the best ideas from our celebrity designers and lifestyle experts.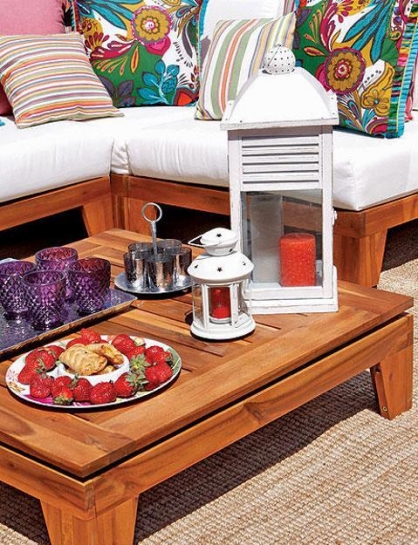 Outdoor decorating and lighting tips
Celebrity designer and lifestyle expert Jennifer Adams has a variety of tips for decorating and hosting an awesome late summer party:
Freshen and lighten up your outdoor living space with fun accessories. Holiday lights aren't just for Christmas anymore. Hang lanterns, string white lights along overhangs or a trellis, and get an easy-to-install backyard fire pit or tiki lights to brighten up the yard for a fun night of entertaining.
Liven up your space with fresh and colorful cushions. Throw pillows made for outdoor use look inviting and add color, and throw blankets are useful when the evening chill comes on. Add outdoor seating for your guests to get comfortable.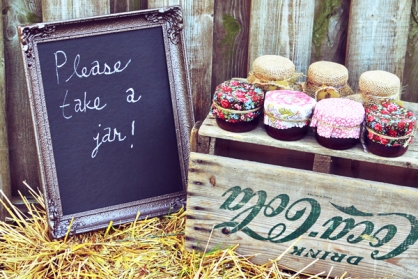 DIY Tips
DIY chalkboards - Choose a cute frame and use chalkboard paint on the inside glass. The finished product will make for a great welcome sign into the party or for individual signs for different food and drink stations, Adams said.
Depending on your budget, you can personalize the beverage bottles with stick on labels that can easily be found online for less than $1.50 each. Or make your own temporary labels by soaking the labels you've printed and cut out briefly in milk (not skim) and smoothing on the bottle. Let dry and wipe off any residue with a damp cloth.
Mason jars also make great water glasses and candleholders for tea lights or votives.
Want to really impress your guests? Personalize your guests wine glasses by etching their initials using etching cream and stencils. You can also use etching to create fun designs.
Create your own cocktail bar. At home cocktail bars have never been more popular thanks in part to shows like "Mad Men" and the resurgence of in home entertaining. The cocktails you make at home are more perfectly suited to your taste, more so than any you will pay top dollar for at a fancy bar. Plus, entertaining in your home creates a more intimate atmosphere. First, select an area for the bar. A colorful tray could work perfectly for outdoor parties. Then, select the right bar supplies (shaker, pitcher, bar spoon, etc.). Then, select the right alcohol, mixers and garnish. If making a wine bar, make sure you include an ice bucket for white wine and carafes for breathing. To top it all off, select the right glassware.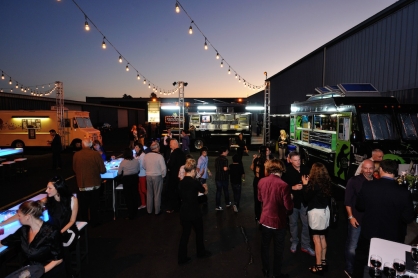 Food trucks galore
Another way to go is to bring in several food trucks and let them do the catering, since summer is synonomous with being outside and enjoying the beautiful weather. Having a food truck at an event or party provides a one of a kind experience for guests. Food trucks allow for guests to socialize around a common love of food.

Roaming Hunger is the largest catering service in the country and it brings people together through food trucks with more than 6,500 food trucks in its network. The company handles small private events such as birthdays and weddings, as well as major public events.

So, leave the cooking to food trucks, and call in a batch to handle the food prep for your late summer party.
Whatever you decide to do, it's all about friends and fun and enjoying the last bit of warmth of summer.