How to Make a Workcation Work for You
Half vacation, half work
Forget about the staycation, that's so last year. Now the trend is leaning toward workcations, where you take your laptop along on your trip and check in with the office daily.
The benefits of a workcation include not needing to take as much time off work as you would for a traditional vacation, and also being able to get away at busier times of the year than would normally allow for vacationing.
And even if you work each day, at least it's in a great setting. Even better, your travel companion might have more time off than you to enjoy the new locale. Or perhaps, as with some couples, you'll both be on a workcation and divide your days into work and play time.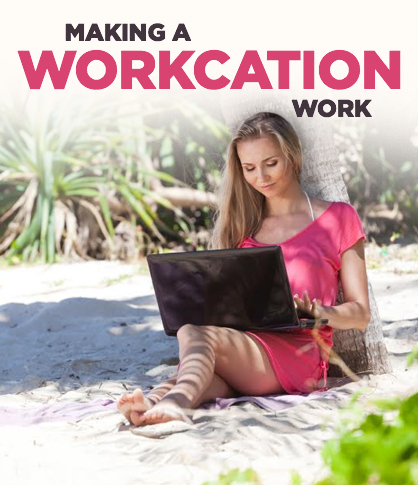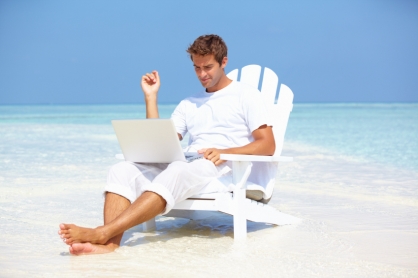 What a workcation is
First of all, you might be asking, what exactly is a workcation? It's exactly what it sounds like. It's not just checking email on occasion, or taking a call, but putting in a full workday while out of town, without sacrificing your vacation days.
A typical scenario is that one person in a family, or a couple, works for a few days, and then plays for a few days, or works for a certain number of hours each morning and then dedicates the afternoon to downtime. Meanwhile, your partner or family can be out and enjoying the sights.
By doing this, you get to travel more frequently that the typical two or three weeks off that most companies offer to employees. As remote work becomes more the norm, workcations follow suit.
And the bright side is that even though you have to work, at least you're doing it in a beautiful setting.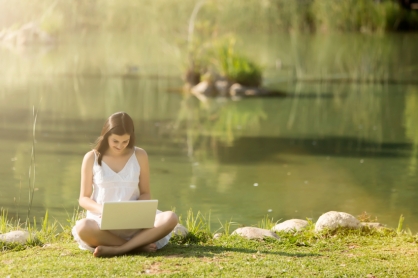 Prioritize time
In order to truly make a workcation work, there are certain protocols to follow.
"While I strongly encourage my executive clients to take a vacation where they can really unplug and fill up their energy barrels, I know that it's unrealistic to assume they will be completely out of contact. So then the goal becomes maximizing vacation time and minimizing work time," said Elene Cafasso, an executive coach with Enerpace, Inc.

"The leaders who do this best set and enforce very strong boundaries around when they will and will not be available. For instance, they set time at the very early part of the day and the very late afternoon where they will check email and be on calls, if and only if, things would stall without them. These boundaries are communicated to all and enforced, preferably, by an admin, assistant or point person who is announced prior to the vacation beginning."
"It's also important to discuss these boundaries and expectations with your spouse or significant other. Find out what they need from you on this trip and if you can't promise to disconnect 100% from the office, you can work together to minimize the work intrusion," Cafasso said.
Must-have tools
A recent survey from PGi on workcation habits show that there is a definite list of must-haves to take on such a trip, according to Sean O'Brien, executive vice president of strategy and communications for PGi:
Smartphone, tablet or laptop (or all three) - 40% of workation-ers rely on smartphones to stay connected, followed by 11% on laptops and 4% on tablets.
Set boundaries - Set aside dedicated time each day to get your work done, such as first thing in the morning or during the afternoon lull.
Manage expectations - Communicate your plans ahead of time and craft your out-of-office message to let everyone know you'll be checking in and working, but not consistently or immediately.
Web conferencing apps - Intuitive web conferencing tools like iMeet and GlobalMeet let you meet face-to-face over high-definition video anytime, anywhere and on any device.
Protective cases - Make sure you've got your smartphones and tablets protected with a case, screen protector or both. Nothing ruins a trip faster than a cracked screen or a busted device.
Chargers and extended batteries - Make sure you've got all your chargers and extended batteries, so you have plenty of battery life to check in with work and Instagram your feet in the sand.
WiFi - Spotty or nonexistent internet access will ruin your workation in a hurry. Before you leave, investigate the WiFi situation where you're staying.
Cloud storage apps - Reduce travel clutter by working from the cloud. Apps like Dropbox, Google Drive, iMeet and GlobalMeet let you store your files securely and access them from any device.
Headset and headphones - A dependable headset or pair of headphones will help block out background noise, and they also come in handy to rock some tunes once the work is done.
Achieve balance - The most important part of any workation is striking the balance between work and play. With these tools and tips in your suitcase, you can deftly manage your workation.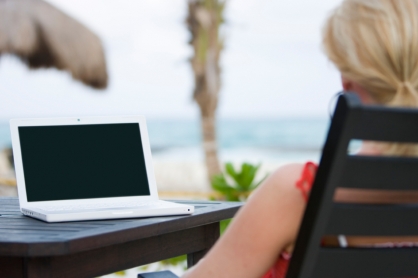 How it's done
Raminta Lilaite, partner with Riviera Maya Property Consultants, said she's a digital nomad and has been on a non-stop workcation for the past five years.
"I travel a lot, and I work from wherever I am - hotel rooms, beach bars, friends' houses, cafes," she said.
"The best tip is to follow a strict work schedule: determine how many hours per day you will dedicate to work, and then, when the work is over, it's all fun and no more emails. Find a balance, and don't lose the beauty of vacation by working all the time. For me, workcation works very well, as I love being productive at least a few hours per day. I enjoy relaxation, having fun, sightseeing, good food and restaurants even more when I know I did something productive that day."

Tagged in: vacation, career, workcation,