4th of July Decoration Ideas
Celebrate in red, white and blue style
Fireworks, cold drinks and barbecue - there's nothing better than a July 4th celebration. Summer is the ideal time to hang out with friends and family, and the casual vibe of Independence Day lends itself to the simplicity of a laid-back gathering. Here are a few of our favorite tips to make this Fourth of July one to remember.
Quick check-list:
table decor
accents
food & drinks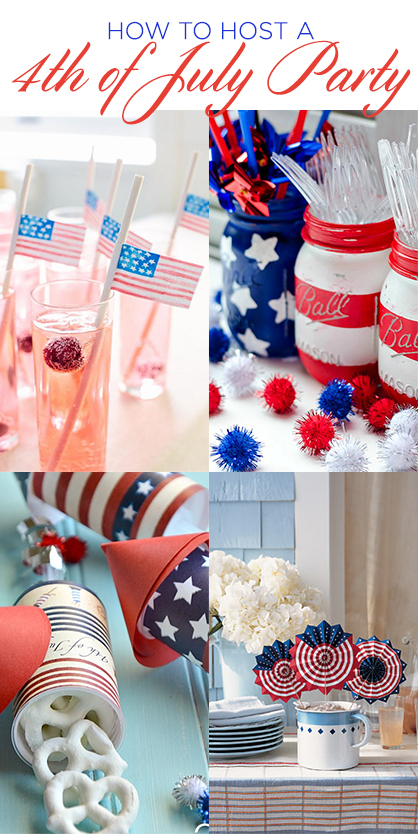 Make sure that everyone knows where to sit with these patriotic placecards.
Red, White & Blue Flag Mason Jars
Use these red, white and blue flag Mason jars to hold anything from silverware to napkins. They'll add a fun touch to your table setting.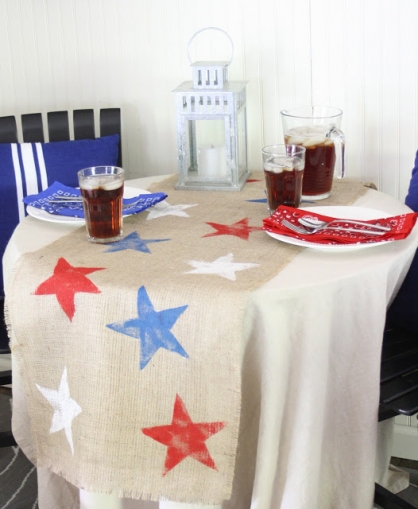 This handmade burlap table runner is laid-back and perfect for your Fourth of July barbecue.
No one knows how to DIY as good as Martha Stewart, and we pledge our allegiance with her take on patriotic fans.
Everybody loves sparklers, at any age. These DIY boxes make great party favors to enjoy during or after the celebration.
These firecracker-themed treat containers are the perfect receptable for party favors. Simply add your favorite candy or snack.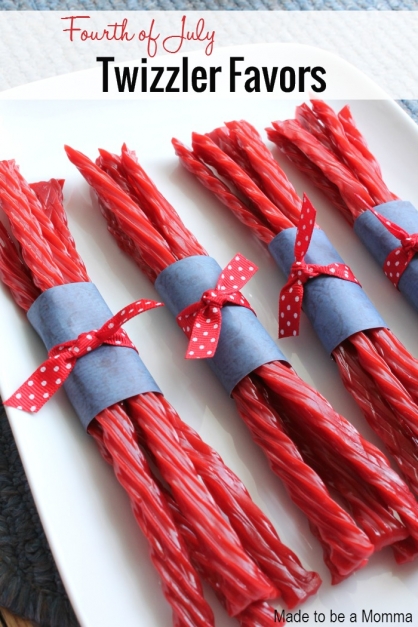 Twizzlers are a nature for Fourth of July because of their red hue. Hand them out as party favors and your guests will celebrate.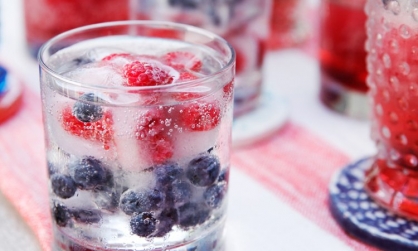 Use champagne or sparkling water to make these fizzy drinks. Add star-shaped ice filled with blueberries and raspberries for added oomph.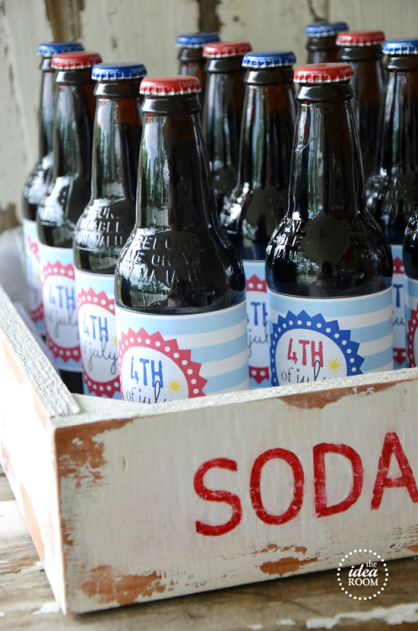 Whether you call it soda, Coke or pop, these Fourth of July bottle labels will add a creative touch to your celebration.