How Online Dating is Changing
Online dating was taboo in the past, and the only ones who admitted to using it were on society's fringe. But that's no longer the case, as online dating has gone mainstream and is a thriving multi-billion dollar business with approximately one in 10 Americans visiting an online dating website each month. Even Martha Stewart is doing it.
It makes sense why everyone is so interested, since thousands of potential dates are at your fingertips if you learn how to navigate the sites successfully, said Maria Avgitidis, founder and head matchmaker at AgapeMatch, a matchmaking firm that caters to New Yorkers and Greek singles around the globe.
There are hundreds of sites, from the top players such as Match.com and eHarmony, to niche websites that cater to a wide range of preferences.
According to a recent Pew Research Center study, 23 percent of online daters say they married or entered into a long-term relationship with someone they met through a dating site or app. The stigma of meeting online is abating as well: 59 percent of Pew responders, up from 44 percent in 2005, believe the Internet is a good way to meet people.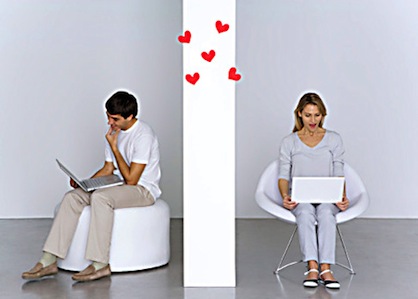 Social media plays a new role in online dating as well. As people connect more frequently on sites such as Facebook, Twitter and Tumblr, the entire story of how mom met dad will change as well. In the future, the kids that are the product of these relationships will be hearing more about how their parents first followed each other, or dad "liked" one of mom's posts, or how dad commented on mom's YouTube video.
Dating online has changed significantly in just the past five years, according to Jessica M. Baker, founder and CEO of Aligned Signs. "Online dating has allowed for the ability to have more options and, in turn, the ability to go on dates more often," Baker said.
In addition, there's increased competition, with more people participating in online dating, and that means more profiles to choose from, Baker points out. Some even look at online dating as a job of sorts, with all of the time that people spend improving their profile and looking for matches.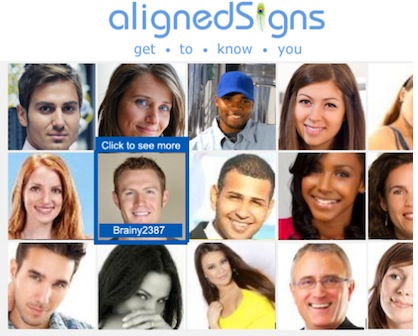 Who's Dating Online
Online dating encompasses all age groups, but it's most common among Americans in their mid-20's through their mid-40's, according to the Pew study. Approximately 22 percent of 25- to 34-year-old men and women, and 17 percent of 35- to 44-year-old men and women are online daters.
Overall, men tend to have slightly better odds of finding a woman, particularly if a woman is older. At age 26, Baker said, women have more online pursuers than men. By age 48, men have twice as many online pursuers as women of the same age.
Location also counts. "The east and west coast metropolises always rank high in best places for online dating. On the East Coast, Boston, D.C. and New York are top hubs for online daters. On the West Coast, San Francisco, Los Angeles and Seattle are on top," Baker said.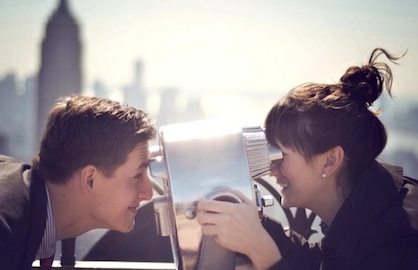 Tips for Online Dating Success
Baker shares the following tips for anyone seeking online love:
Perfect your profile. Great online profiles create the best, quality connections. Don't lie about your interests, to try to appeal to a particular type of person. Be honest, and make your profile accurate, in order to find the best matches.
Use great photos for your profile, but make sure they accurately reflect your appearance. Include at least one full-body shot. And please, no obnoxious selfies or photos taken in front of a mirrror.
When meeting someone in person for the first time, choose a suitable place. It is best to err on the side of caution. Aside from the usual safe public place, make sure you pick a location or do an activity with which you are comfortable. Nervousness or anxious feelings might arise in the anticipation, so find your comfort zone to encourage yourself to open up and relax.
Be yourself. In online relationships, people have a tendency to exaggerate a bit. The dates give you an opportunity to decide whether actions match words. Your partner will expect the same honesty from you.
Do not correspond with too many people. Online dating offers the opportunity to stay in touch with a lot of people. You can always keep your options open. However if you over-do it you might not be able to truly know anyone. The ideal approach is to form an impression of what you are looking for and pursue the relevant leads.
Do not ignore the signs. The notion here is to be careful. Your partner is going to present his/her best face to you; but do notice how s/he treats other people, if there are signs of road rage, excessive flirtation with others, etc. don't discount it.
Keep an open mind. In online dating there is always the possibility that your first date does not work. You might have to walk away a few times before you really find someone special. But interestingly, people tend to stay in touch and end up making more friends.
Sites to Consider
There are a range of sites that cater to practically every personality type and demographic.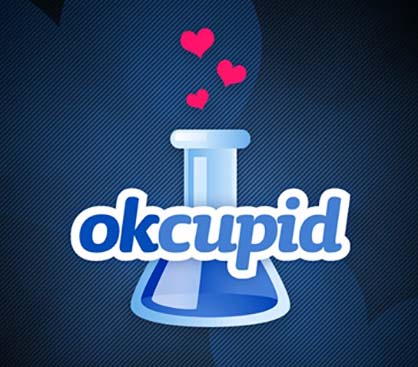 Sites to consider, other than the obvious with Match.com and eHarmony.com, include:
ChristianMingle.com
SilverSingles.com
Howaboutwe.com
Chemistry.com
PlentyofFish.com
MeetUp.com
OKCupid.com
Jdate.com
Seniorpeoplemeet.com
gk2gk.com
datebritishguys.com
tallfriends.com
Read more on Dating
Tagged in: dating, online dating, romance,