9 Recipes for a Healthy Thanksgiving
Thanksgiving is just around the corner and the foodies in us couldn't be more excited. That being said, there's no need to let the season of indulgence derail your diet. When properly planned, a healthy Thanksgiving meal is an easily obtainable feat. Whether you're looking for vegan options, gluten-free recipes or guilt-free desserts, here are 9 recipes you'll need for a healthy Thanksgiving.
Vegan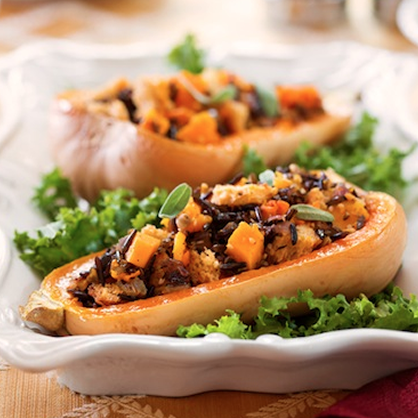 Stuffed Butternut Squash: Who needs turkey this Thanksgiving when you've got hearty, stuffed butternut squash on the menu? Stuffed with whole grain bread, wild rice, onions, herbs and spices, giving up the bird has never been this easy.
Green Bean Casserole: No need for heavy cream in this dish. Adapted from Alanna's World's Best Green Bean Casserole recipe, you'll be scraping the casserole dish clean with this vegan adaptation. Topped with fried onions just like the real thing.
Hasselback Sweet Potatoes: Potatoes are a Thanksgiving staple and we've found a vegan friendly recipe that will leave you drooling. Using a thinly sliced sweet potato, this candied, Hasselback style recipe is topped with apples, cinnamon, cranberries, pecans, and maple syrup.
Gluten-Free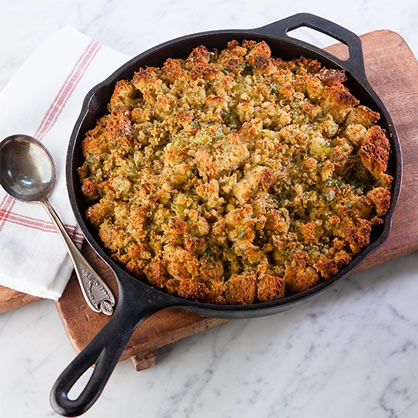 Gluten-Free Stuffing: Don't let food allergies get in your way of eating one of Thanksgiving's favorite side dishes. Enjoy this gluten free stuffing recipe without the side effects. This traditional dish features onion, celery and carrots just like Grandma's.
Gluten-Free Gravy: Pass the gravy please. Using gluten-free all purpose flour, everyone can enjoy a little gravy this year. Seasoned with salt and pepper, use this tasty recipe over mashed potatoes, stuffing or turkey.
Gluten-Free Mashed Potatoes: Give your traditional mashed potato recipe a makeover this year with this potato and celery root mash recipe. Flavored with Dijon mustard, sour cream and horseradish for an added kick.
Guilt-Free Desserts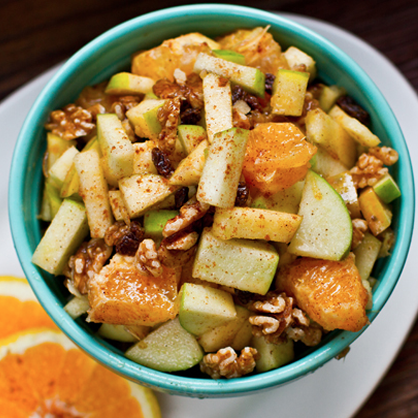 Raw Pumpkin Pie: Don't let your holiday dessert put you in a sugar coma this year; this raw pumpkin pie recipe tastes just like the real thing. Featuring a homemade crust and spiced with cinnamon, ginger and nutmeg, vegans can also enjoy this dish.
Organic Holiday Fruit Salad: Delight guests with a bowl of holiday fruit salad this year for a dessert that's healthy and tasty. The mix of fall's favorite fruits and citrus create a delicious aroma. Top with walnuts, raisins, cinnamon and maple syrup.
Apple Pie Chia Pudding: Featuring all natural ingredients, ditch the sugar-loaded, traditional pie for this apple pie chia pudding recipe. Fresh apple juice, cinnamon, and vanilla combine to give you the essence of pie, while chia seeds add a nutritional boost.
Read more Holiday 2013
Tagged in: food, recipes, vegan, nutrition, holiday 2013, health, thanksgiving, gluten free,