Advice: DIY Wedding or Hire a Planner?
Say "I do" to a DIY wedding or hire a planner
One of the many decisions a bride must make is whether to say "I do" to a wedding planner. It's an added expense to hire a wedding planner, and obviously many brides opt for a DIY wedding, whether to save on expenses or have complete control over their big day.
The average cost of a wedding is now at $29,858, not counting the honeymoon, according to the TheKnot.com's annual Real Weddings Study. The report surveyed nearly 13,000 US brides and grooms who married in 2013. Couples who used a wedding planner spent an average of $1,874 for the service. The study showed that 23% of couples hired a wedding planner in 2013, a significant jump from 21% in 2012 and 19% from 2008-2011.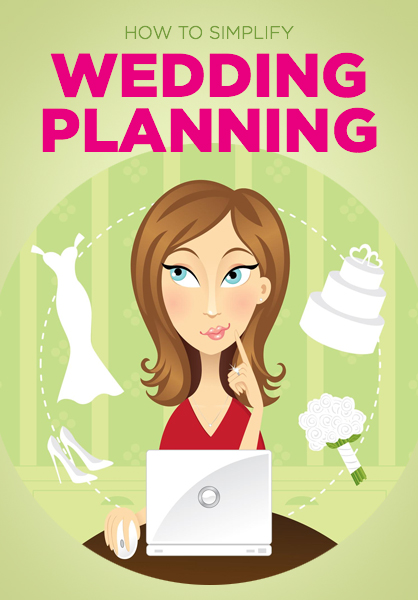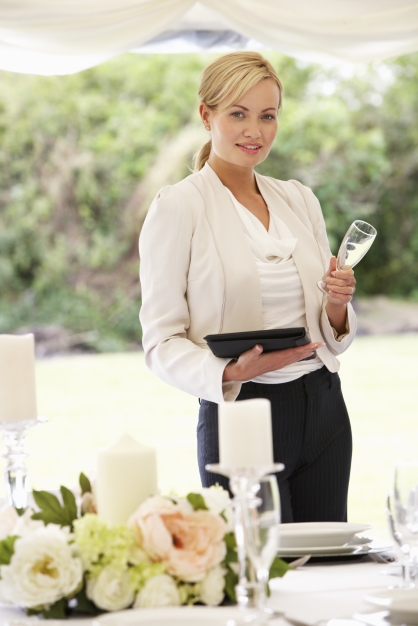 Wedding planners offer a range of services, from doing everything but providing the groom, to offer partial-planning services and day-of-wedding coordination. Fees range from $250 to more than $15,000, depending on the level of service required and the city where you're getting married. Cities such as New York, Los Angeles, Chicago, Philadelphia and Boston are among the most expensive cities to get married, according to the study, and wedding planners charge accordingly.
To decide whether to DIY or hire a planner, a bride needs to be honest with herself and the amount of free time she has to dedicate to wedding planning, said Jaclyn Holtzman, editor of AllFreeDIYWeddings.com.
Also important is to consider how much money you have to spend and whether you have the skills to properly plan a wedding, she said. "If you are indecisive, averse to crafting, or truly not creative, go for the wedding planner."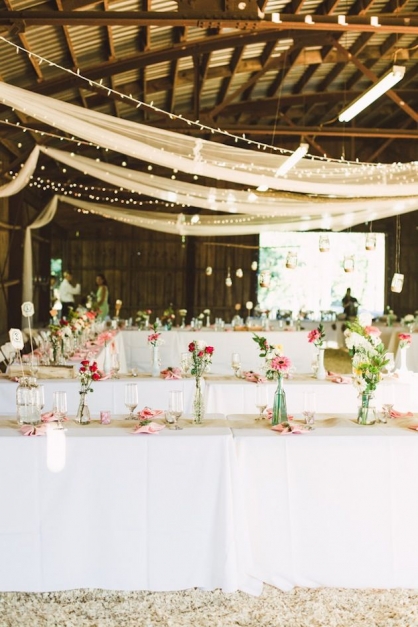 Your wedding location also matters in your decision, said Kim Rittberg, a jewelry designer who married in Mexico and DIY'd it.
After having lived through a DIY wedding, Rittberg advised, "If you're doing a destination wedding, hire a planner. We did ours at a boutique hotel and we brought everything in because we didn't want the big resort experience, where it's pre-selected and you pay and walk down the aisle the next day. However, it was a ridiculous amount of work."
She said, "If you're getting married in your own local area, you can DIY it, if you have a good circle of family and friends who all want to pitch in. The hours consumed by music, food, style selections will be endless. You'll keep some of your time and sanity if you have a planner either way. But it's way more doable if you're local."
Even wedding planners aren't always anti-DIY. Wendy Armstrong, an Englewood, Colo.-based wedding planner, said, "If a bride has a dream wedding in mind and she has a lot of available time to create the event herself, a DIY event may work for her. If this is the situation, we recommend a wedding coordinator to go over any vendor contracts and to assist with the details of the day of the ceremony. The reason for this valuable person is so that the bride can enjoy the day as much as possible and let someone else do the detail worrying for her and her family and friends."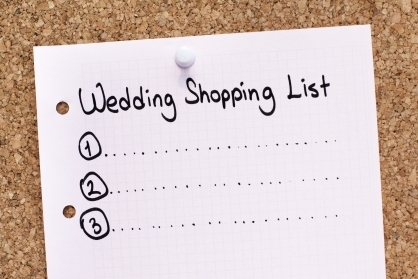 As she pointed out, "The maid of honor would much rather be sipping on a glass of champagne than out searching for a bottle of clear nail polish or a needle and thread."
"If like most women, the bride has a few ideas, but not a lot of additional time to research vendors and pull together different ideas for her big day, a wedding planner is a very valuable asset. Your planner/coordinator should listen to your ideas, not just about what colors you want to use, but also about what you want to 'say' to your family and friends with this event. Your planner can do your research for you and bring an internet full of choices and information down to several good options for vendors or items that you can then choose from in order to create your personal event," Armstrong said.
When hiring a planner, she said, "You may not want to go with the first planner you come across or that presents you with the best quote. Make sure your communicate with her and feel comfortable with the communication style. You will be working with her quite a bit over the next few months, so you need to feel like you can talk about all things that are right, as well as all things that you would like to change."
"When you are interviewing a planner, let her know if you already have a vision for the day, let her know your budget for the event, and get her feedback. Does she already have a vision for you? Is she making suggestions or at least sound interested in your day? Does she sound confident in making a plan? Do you feel like you can work with her? When you find that person, it will be worth your sanity to have this resource on your side. She may even help find someone to help you put those favors in the little bags you had imprinted and them tie them with a perfect bow," Armstrong said.
Read more Wedding Planning.