How to Create the Perfect Online Dating Profile
Every day, there are millions of singles online, browsing dating websites and looking for love. Or at least someone to go out with on Saturday night. It's easy for people to flip through profiles, looking for the one with the best hair, or cutest dimples.
In person, you can wave and smile and make the object of your attention notice you from across the room. But online, it's harder to stand out from the thousands of others vying for attention. The trick to being noticed online, and finding success in dating, is to write the perfect profile. And this includes the headline. Write something fun, that shows your true personality, and you'll have a much greater chance of finding someone special on the multitude of dating sites.
First and foremost are the photos. Make sure yours are good ones. And limit the cleavage shots. All that those types of photos will reel in are guys looking for one-night stands. Consider having professional photos taken in casual settings to show your best side.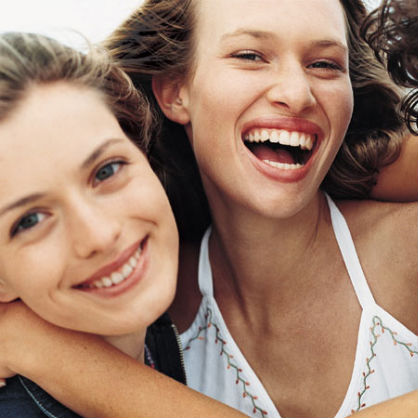 Tina Tessina, Ph.D., psychologist, author and chief romance officer for LoveForever, said, "To increase your odds of success, you want as attractive a picture as possible, even a glamour shot. But don't go wild with Photoshop, because you don't want the first thing your date says when he sees you to be, 'You don't look like your photo.' Be careful not to get too sexy with the photo. Women, if your photo says 'come hither' too blatantly, you'll get a lot of responses, but probably not from guys who want a relationship."
Tessina said, "In addition to the nice portrait, show a photo of yourself with friends, laughing, having a good time, or doing something you enjoy. You want shots that show more of who you are than just your looks. Let some of the photos show full body, even if you're not svelte. You're looking for someone who wants you, not a supermodel."
But don't forget, the actual profile is the core of your appeal to a potential date and is what will keep them on your profile page.
"A successful profile has to follow a fine line between being positive and upbeat enough to be attractive, and being truthful enough not to cause disappointment and rejection when the truth comes out. Words like 'generous', 'reliable', 'relaxed' and 'fun' convey impressions your connection will want you to live up to later. Tell the truth, but not the whole truth. Talk about your hobbies, your interests, your friends, your family, but don't give away anyone's identity," Tessina said.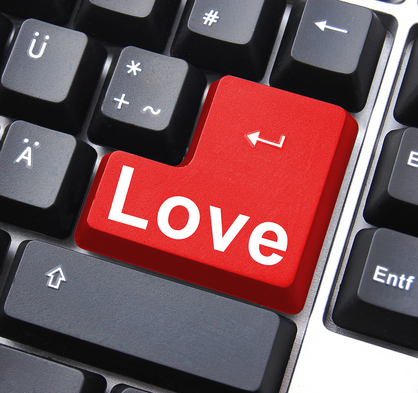 Jessica Baker, self-development and relationship expert, and founder of the online dating site, Aligned Signs, said to use a profile to, "highlight the fun aspects of your personality. Take pride in what you do and who you are. Everyone has a uniqueness that is all their own. What makes you stand out? Tell about your travels, your family history, your talents, your adventurous attitude, etc. Everyone has a few of those qualities. And these need to be brought out. Show confidence and conviction in your opinions and thoughts. Don't be afraid to show your distinctive colors."
Susan Trombetti, CEO of Exclusive Matchmaking, said being positive is key. "Make sure your profile is upbeat. Do not list anything negative or what you don't want. For example, do not say, 'if you are still hung up on your ex, don't call me.'"
Casting a wide net is also good. "Do not rule people out. For example, don't say the guy has to be 5-foot-11-inches to 6-foot-5-inches tall. There are plenty of good men out there that are 5-foot-10-inches tall or less," Trombetti said.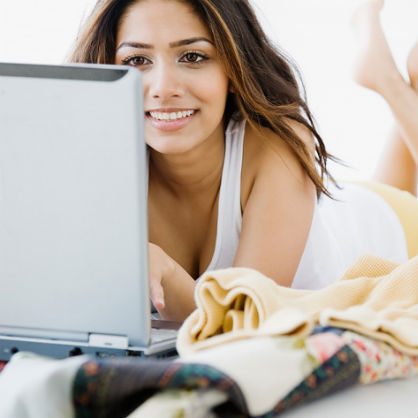 Julie Spira, founder of CyberDatingExpert, has spent 20 years writing online dating profiles for singles. Here are some of her top tips:
Create a catchy screen name. Some sites just provide you with a number or variation of a screen name if your chosen name isn't selected. Using your first name and a handful of digits isn't catchy. Try to find a name that is unique to you and describes your personality. An example would be MusicLoverNYC if you live in New York and love music. Others would be YogaGirlLA or NurseLori.
Leave the novel at home. The best profiles are short, 100-125 words, and will pique the interest of a potential date. If it's shorter, it shows that you're not taking online dating seriously. If it's too long, there will be nothing left to talk about on the date. Plus, men don't like to read long-winded profiles. It seems overwhelming and leaves the perception that you could be a high drama person.
Post three to five photos. Make the primary photo a closeup shot with a smile. I always recommend that a woman wear red in her profile, as men see too many little black dresses and you don't want to blend into the thousands of thumbnail shots. Red is also the color of love and passion. Statistics show that women wearing red do receive more views and emails. Remember to include a full-length body shot, so it doesn't appear that you're hiding anything, and don't wear sunglasses in your photos.
Ditch the selfies. Although the word 'selfie' made it into the Oxford Dictionary, a selfie isn't the most flattering photo, so keep it off of your profile. Remember, this is your love life resume and if you're hoping to attract the man of your dreams, make sure you look like his dream girl.
Ask a question. The goal of online dating is to make your profile come alive and be approachable. If you ask a question in your profile, it makes it easier for your potential date to engage in a conversation with you. After all, you're trying to develop a rapport with someone, not just be a stagnant billboard.
It's not all about you. A man would like to imagine what a life with you could be like, so make it easier for him to know. Talk about what date night with you would be like and say, "On a weekend, it would be great to go hiking with you on a Saturday morning and maybe take in a film matinee in the afternoon." When you talk about your life's passions, end the sentence with, "what about you?" If you name some of your favorite travel spots, include a question to ask him where his dream trip would be.
Be specific. Profiles that are more specific help start the conversation. From a man's point of view, profiles all look about the same. So say you like to travel, and list some of your favorite travel spots. Talk about how you like music and how the Red Hot Chili Peppers are one of your favorite bands and that you enjoyed watching them in the Super Bowl half time show.
Dump the clichés. Men know that women love going on beach walks, but if your profile says I like beach walks, sunset dinners, and love to laugh, then your online dating profile is filled with clichés. Leave those conversations for your first few dates and laugh when you're together, not on your profile.
And whatever you do, don't put on your profile that he "must love cats." Or else you will likely be spending much more time alone with your cats.
Read More Dating
Tagged in: dating, relationships, love, online dating, romance,