Best Tricks for End-of-Summer Hair Repair
Keep your locks glossy and healthy
Sure, you love summer. But your hair? Not so much. All of that exposure to sun, salt water, chlorine and humidity can make your hair a mess by the time late summer rolls around.
Here are the best products and tricks for better hair days.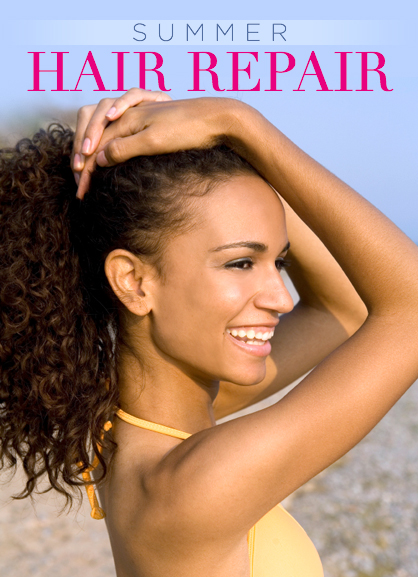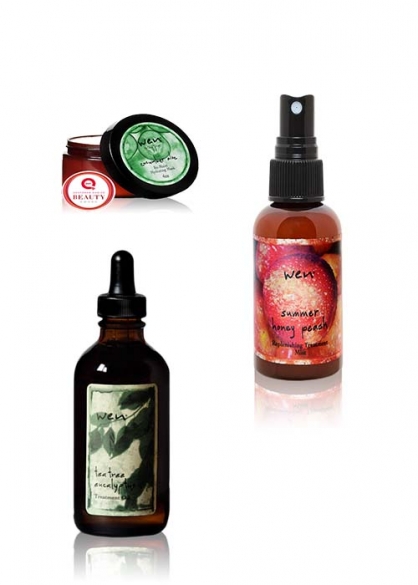 Try overnight hair repair treatments
Celebrity hairstylist and hair expert Chaz Dean gives his tips on how to keep your hair looking its best.
"During summer, your strands endure chlorine, salt water and sun damage, it's time to rehydrate them with overnight treatments. Avoid treatments high in protein as they will dry your hair out even more, and instead opt for ones rich in moisture, such as the WEN Re-Moist Hydrating Mask. Reap the full benefits by leaving in your hair overnight as a deep treatment."
If your scalp has taken a beating from the summer sun, try treating the scalp directly with essential oils, such as with Argan oil or WEN Tea Tree Eucalyptus Treatment Oil, Dean said.
"Another great summer fixer is using a replenishing mist. The best are ones that can be used for your skin, face, hair and contain essential oils and plant extracts, such as WEN's Summer Honey Peach Replenishing Treatment Mist. The restorative botanicals add hydration to your thirsty skin and hair, giving your strands a healthy and luxurious look and feel," he said.
Take preventative measures
"When you know you're headed for a swim; if it's a pool, seek out a cleansing conditioner, wet your hair, then leave in the cleansing conditioner before your dip. If you're beach bound and headed into the salty ocean, put oil into your dry strands and leave in while swimming. Both methods are easy to use, come in travel size and act equally as a great protective barrier against harsh chemicals or salts, both of which are associated with dryness, frizziness and hair breakage," Dean said.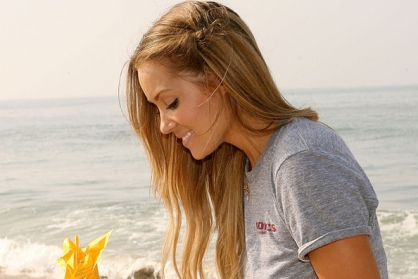 Tips for the best summer hair
Celebrity hairstylist Angelo David Pisacreta of Angelo David Salon shares his haircare tips:
Use a weekly moisturizing and repair deep conditioner.
Get a trim every 6-8 weeks
Always use a leave in conditioner.
Always use a heat protectant when styling.
Avoid overwashing, i.e.,no more than three times a week.
Use a boar/nylon paddle brush to distribute natural conditioning oils from scalp into midlengths and ends.
Dry shampoo is a must for absorbing oil at the scalp and prolonging time between washing and heat styling.
Wear your hair down as often as possible to avoid tension.
Tagged in: beauty remedies, summer hair, haircare,