SXSW: Best Eats in Austin
Known as the "Live Music Capital of the World," Austin is home to the annual music, film and interactive conference South by Southwest, in addition to some of the best eats in the country. From eclectic food trucks to downtown fine dining, you can find just about anything in Austin. Whether you're in town for the festival or a weekend getaway, here are a few places to put on your to-do list.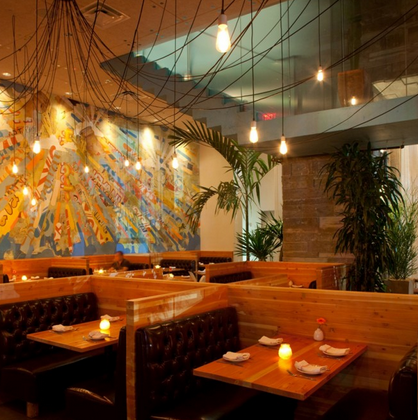 Mexican: La Condesa
There's certainly no shortage of Mexican food in this town and if you find yourself in the mood, look no further than La Condesa. Their innovative menu and high-end take on Mexico City dining has made this spot a local favorite. Stop by on the weekend for a lively atmosphere and sit on the patio if weather permits. For the tequila fans: La Condesa's classic margarita was named the best in Austin.
The Food Truck: East Side King
The food truck scene is thriving in Austin and East Side King has patrons coming back for more and more. The genius of Top Chef Winner Paul Qui, this eclectic Japanese street style menu features favorites such as beet home fries, tangy Brussels sprouts and griddled meats. The sweet and spicy sauces are a highlight and don't forget to try the kewpie mayo.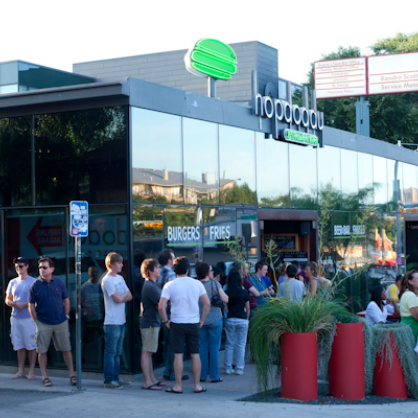 The Burger Joint: Hopdoddy
If it's the weekend and you find yourself on South Congress, you won't miss the long line at wildly popular burger joint Hopdoddy. Created to express the perfect union between burger and beer, their burgers are big, fresh and bursting with flavor. Add fries to that and a local Texas brew. The line may be wrapped around the building, but trust us, it's worth the wait.
Barbecue: Franklin Barbecue
Named by Bon Appetit as the best barbecue in America, Franklin Barbecue is a must try for meat lovers. From slow-cooked brisket to succulent pulled pork and smoky sausage, patrons line up at 9 a.m. to experience this barbecue heaven. If you get there past noon, there's a good chance the "Sold Out!" sign will already be in the window.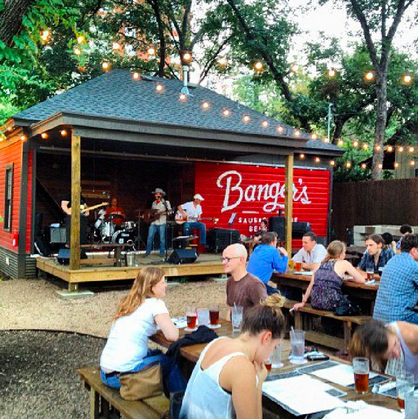 Brunch: Banger's
Located in the heart of the quaint and historical Rainey Street, Banger's sausage house and beer garden is the ultimate place to start for a little Sunday funday. Featuring over 20 homemade sausages and 100 craft beers, the Michelada bar and "Manmosa" set this place apart. With an abundance of outdoor bench seating and great music, you may end up staying all day.
Upscale American: Parkside
Among the crowds and craziness that is downtown 6th Street, Parkside enters the scene as the city's first gastro pub with an innovative menu. Home to one of Austin's most coveted chefs, Shawn Cirkiel, this casually designed restaurant with exposed brick walls serves up a simple menu that delivers on taste. Stop by this urban chic spot for fresh offerings from the raw bar or savory grilled lamb.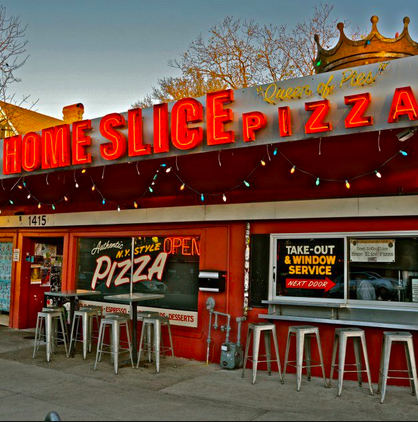 Pizza: Home Slice
Another South Congress hotspot, pizza lovers will bow down to New York-style pizzeria Home Slice. Independently owned and always bustling, it's the perfect place to grab a quick bite in between shows. Available by the pie or by the slice, some claim it may be the best in the state. We suggest the Margherita pizza and try a calzone while you're at it.

Date Night: Wink
For a romantic night out, stop by restaurant and wine bar Wink for dynamic food and wine pairings. Putting Austin's dining scene on the national radar screen, Wink creates an intimate and upscale atmosphere with an innovative menu that is constantly changing to incorporate the freshest ingredients. This local gem was honored as a "Top 10 Restaurant" by the Austin American Statesman.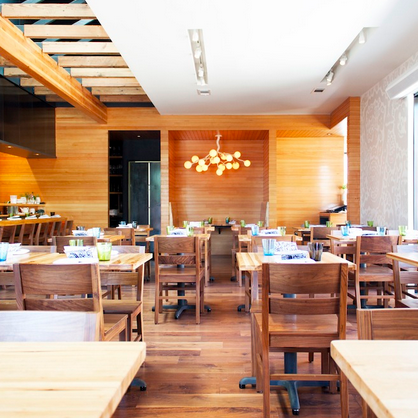 Fusion: Qui
Named by GQ as one of The Most Outstanding Restaurants of 2014, East Austin's Qui, is a must-try for those looking for something out of the box. A mix of unusual and daring dishes influenced by Chef Paul Qui's travels, the menu is sure to enlighten your taste buds. Set in an airy, understated space, GQ critic Alan Richman dubbed it "the most fascinating new restaurant in America."
Dessert: Gourdough's
From thriving trailer to successful brick and mortar public house, Gourdough's is a doughnut fan's heaven. Appropriately described as doughnuts on steroids, their specialty menu with berries, fillings, toppings and everything you can imagine putting on a doughnut will knock your socks off. Don't leave Austin without stopping by for a Cherry Bomb, Grandma's Pie, or Black Out.
Tagged in: food, travel, restaurants, austin, sxsw, dining,