Beguiling, Beautiful Barcelona Beckons
Cava, nightlife and tapas are just part of the experience
If you're seeking a cosmopolitan yet relaxing vacation, then Barcelona is the city to visit. From the whimsical and stunning architecture of Antoni Gaudi, to exploring the oldest parts of the city in the Gothic Quarter, you'll find plenty to entertain and delight while you're in this destination city in Spain.
There's really no other city quite like Barcelona. It's unique even among other cities in Spain, because of the Catalan influence. You can sit on a waterfront patio and sip a glass of cava, while nibbling on tapas, gazing out at the picturesque Mediterranean. And the best part – you're expected to take a siesta in the afternoon, when practically the whole city shuts down, to prep you for a festive night with your traveling companions.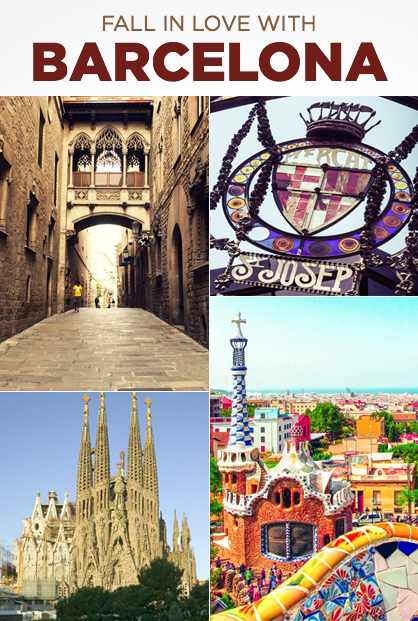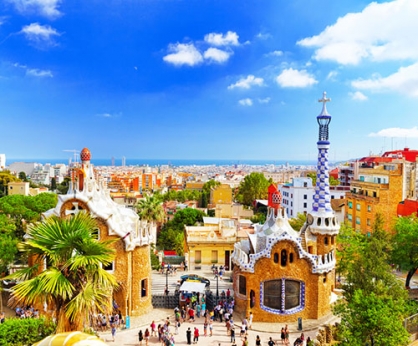 Capture your trip in style
There's never been a better time to visit Spain, with the euro exchange rate making vacationing in Europe easy on your budget. And Barcelona is the kind of city where people return to again and again, because it's so appealing and so easy to visit, even if you don't speak any Spanish.
Before you arrive in town, consider hiring a professional photographer to capture your travels through contemporary photography. Pictrip is excellent for this, and you can choose anything from 30 minutes to three hours or longer with a photographer guiding you around the city while giving you the ultimate keepsake – gorgeous photos of you and your traveling companion in a beautiful setting. The price is right, and the photos are remarkable. (Note: Pictrip works with photographers throughout the US, Europe, Asia and Australia, too, so if you're traveling elsewhere, it's still a solid option.)
Before you arrive at the Barcelona airport, make sure to have your transportation already booked. Blacklane is ideal for this, and is in 250 cities around the globe. You'll have a luxury vehicle waiting for you when you arrive, making your trip seamless.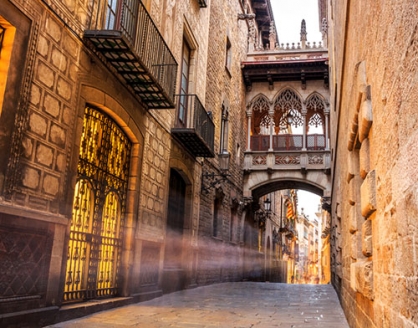 Stunning architecture
Some of the must-see sights are Gaudi's La Sagrada Familia church, which is a masterpiece and is still under construction, more than 100 years after work began. Parc Guell is another amazing sight with its Disney-like buildings that were built long before Walt Disney opened his parks.
Barcelona is definitely a foodie town, and we recommend a trip to the Boqueria market on Las Ramblas. While in years past, Las Ramblas was the go-to spot for nightlife and entertaining sights during the day, now it's tourist-filled and best avoided. However, don't miss the Boqueria. It's authentic and worth the trip. It's a bustling plaza filled with local butchers, farmers and bakers and their wares.
if you have time while you're in town, it's worth it to experience a soccer game at Camp Nou and root for FC Barcelona. You've never experienced a sporting event like a futbol game in Spain. The passion and pride Catalans have for their home team is a sight to behold.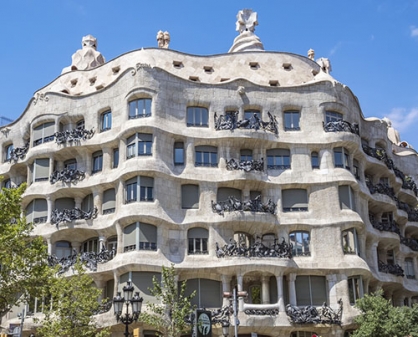 Summer jazz on the rooftop
Another summertime option is to head to Gaudi's fortress-like Casa Mila, also known as La Pedrera, and spend an evening listening to jazz on the rooftop of this stunning building.
When you're ready to escape from the city for an afternoon, opt for Barcelona Day Tours and one of their many tour packages. Montserrat is particularly appealing, less than an hour from the city but a world apart. Montserrat is a monastery that is Catalonia's most important religious retreat and offers stunning views of the valley below.
Whatever you choose to do in Barcelona, you're sure to be rewarded with stunning views, delicious food and a memorable vacation.