7 Bespoke Wine Tasting Experiences in Napa Valley
Unforgettable moments to savor
It's nearly impossible to not have a memorable visit to the Napa Valley. But some moments stand out more than others. Consider one of these wine tasting experiences to add on to your next sojourn to the area.
Whether you opt for a private lunch at the Franciscan Estate Winery, or wine tasting in a pavilion at Quintessa, or another unique experience, you are destined for an unforgettable memory in the making.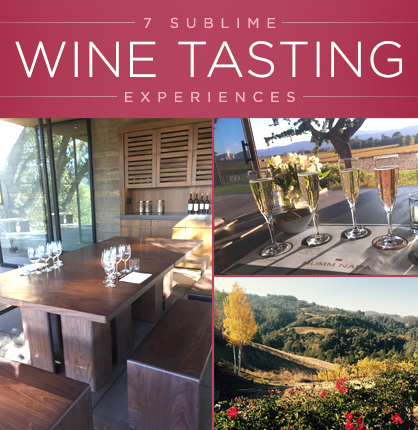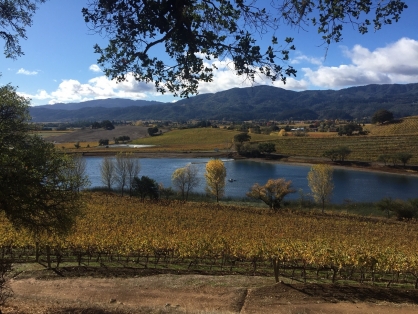 For a truly unique experience, head to Quintessa. Opt for a tour and a tasting in one of the winery's pavilions overlooking a crystal lake. On the tour when you arrive, you'll find out how this winery makes its spectacular wines, and then you'll take a short walk to a scenic overlook dotted with private pavilions. The pavilions are enclosed in glass, but weather permitting, the glass doors slide open to allow for a gentle breeze to waft through the room. You'll appreciate the relaxed, sit-down tasting at wood plank tables as you learn about the winemaking process. $75 per person, reservations required.
This is the home to sparkling wine made the traditional way, fermenting in the bottles. Many say it's the home to the best bubbles in the Napa Valley and it's hard to argue.
The wine caves were dug in the late 1800s and are festooned with lichen and dug deep into the mountain, evoking the feel of ancient caves in Europe, but with a more mysterious vibe. It's easy to believe that you've stepped back in time when you walk through the caves with thousands upon thousands of bottles stacked along the walls, and green lanterns casting a gothic glow. The actual tasting is done in an underground room lit by giant candelabra and it's unlike any other tasting experience in the valley. $60 per person, reservations required.
This is an unparalleled opportunity to experience a fabulously unique winery. Kathryn Hall, who owns the winery with her husband, Craig Hall, has created a wonderland of contemporary art combined with incredible wines. It's like a Disneyland for adults. HALL has two locations, one in St. Helena and the other in Rutherford.
Opt for the HALL Rutherford's Appellation Exploration so that you can learn about the impact of terroir, climate and elevation on wine. Everything other than the appellation, which is the region where the wines are grown, is the same, so that you can experience what different appellations taste like from the same vintage and winemaking team. This is truly a sublime experience because of the absolute beauty of the tasting room. It's so stunning that it's often been named one of the most romantic tasting rooms in Napa.
Chelsea Clinton was so impressed with it that she held her bachelorette party in the tasting room. Of course, it doesn't hurt that her mom is friends with Kathryn, who was previously the ambassador to Austria. $125 per person, reservations required.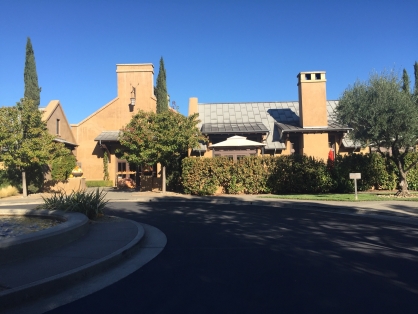 While there are a variety of experiences available at the Franciscan Estate Winery, from walk-in tastings to more advanced taste explorations, take the time to visit on a Friday and enjoy the Reserve Lunch prepared by Estate Chefs Brett Young and Andrew Fontaine. It's one of the best hidden deals in the valley and a rare opportunity to pair a meal with wine, as most wineries do not have a license to operate a full kitchen on site. The Friday luncheon is a remarkable seasonal three-course lunch paired with Napa wines. And while it's not advertised as such, the wine at lunch is unlimited, and includes reserve wines that aren't to be missed. $125 per person, reservations required.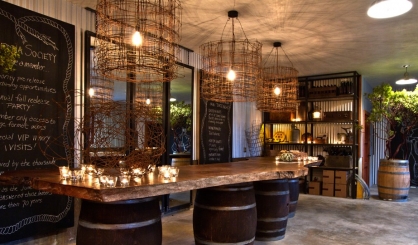 This one wins simply because of the charm of the winery and the beauty of the tasting room. Adding in the amazing wines makes it even more spectacular. The tasting room has been the setting of several magazine shoots, including a recent one for Pottery Barn. When Restoration Hardware came calling for a photo shoot, they took such a liking to the chicken wire light fixtures that they ended up selling a similar version months down the road. Of course, now all catalog companies must sign non-compete agreements before they're allowed on site. But that's the charm of this facility – it's the type of tasting room that you want to make your home and never leave. The floating table is a huge plank of wood and you pull up a barrel to sit down for the tasting. And the wine? Well, it's called Date Night. The perfect wine for couples. $50 per person with a cheese pairing, reservations required.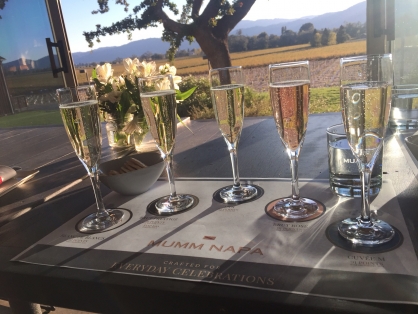 Who doesn't love sparkling wine? At Mumm Napa, opt for a tour and then enjoy the Oak Terrace Tasting for a leisurely reserved seating of the winery's library wines. While it's a more basic tour and tasting, you'll appreciate the spectacular view of the valley, and you can add on an artisan cheese tray to snack on dried fruits and nuts while you sip the a variety of limited production sparkling wines. This winery is open later than most, until 6 p.m., so it's the perfect stop after a day of tasting big reds or after you arrive in town in the late afternoon. There's no better place to watch the sunset drop behind the mountains. $40 per person, reservations required.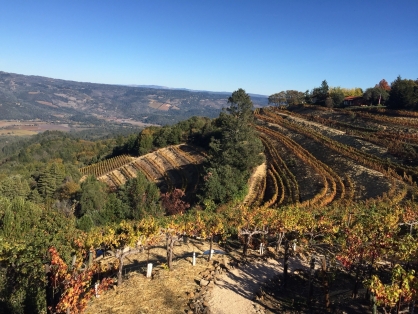 Take time out during your Napa visit to head up Spring Mountain in St. Helena. You can't go wrong, whichever winery you choose to tour. But if you're interested in one of the most spectacular views in the region, include Barnett Vineyards on your list. There's a picnic area at the top of a winding trail that offers spectacular views of the valley. You can pack your own picnic, or opt to have one catered by the winery. Of course, you might have to share with the winery's marmalade tabby cat that shamelessly begs for treats. And don't miss the 2013 Rattlesnake Cabernet Sauvignon. It's outstanding. $50 per person, reservations required.