Halloween: 10 Sweet Treats
When it comes to tricks or treats, personally we prefer the treats. Nothing screams Halloween like pumpkins, spooky ghosts and witches and we're incorporating these elements into some of our favorite desserts this season. Check out these 10 sweet treats perfect for a holiday party or just because!
Candy Corn Caramel Apples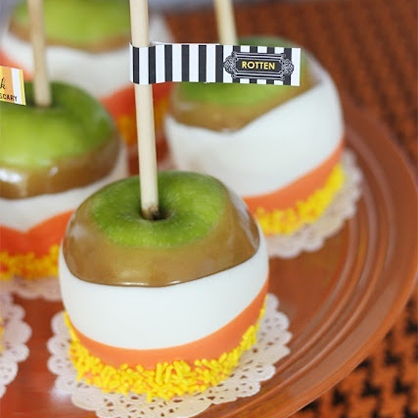 Give your typical caramel apple a festive spin using a triple dip process inspired by candy corn colors. Coat with yellow sprinkles and top with a cheery flag or ribbon, for a treat that looks and tastes good.
Ghost Cupcakes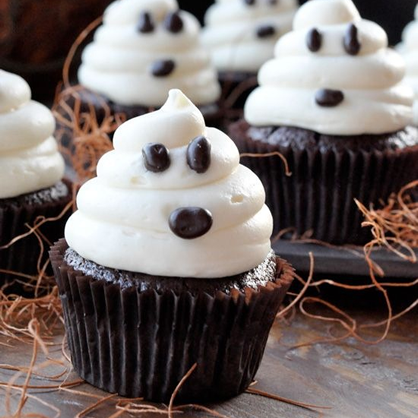 Need a Halloween dessert that's fast and easy? Look no further than these adorable ghost cupcakes. Simply pipe a mound of frosting atop each cupcake and finish with small chocolate dots for the eyes and mouth.
Pumpkin Spice Rice Krispie Treats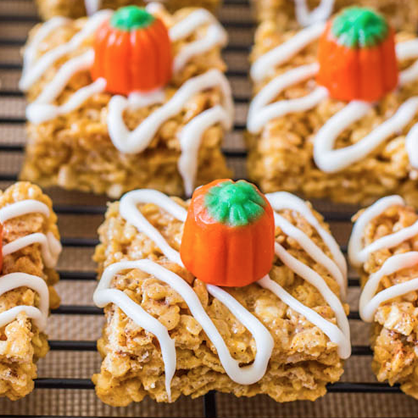 Cinnamon, spice and everything nice, these pumpkin rice krispie treats are sure to yield raving reviews. Made with pure pumpkin, nutmeg and cloves, these delicious squares aren't complete without a white chocolate swirl and pumpkin candy topper.
Bewitching Parfaits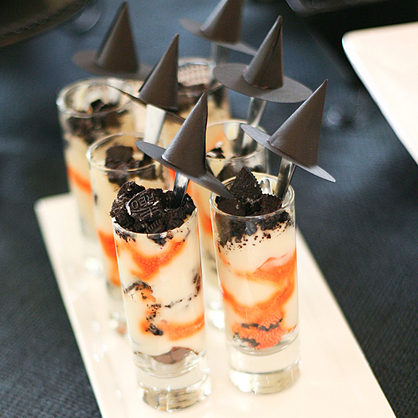 It doesn't get much easier than this – layer vanilla pudding, orange nonpareils and crushed oreos in a shot glass for perfectly proportioned desserts guests will love. Top spoons with homemade witch hats.
Jack Skellington Cookies
Inspired by the classic movie, "The Nightmare Before Christmas," try making these Jack Skellington cookies this Halloween. A simple sugar cookie recipe will suffice, but it's up to you to get creative drawing on the faces.
3-D Pumpkin Cake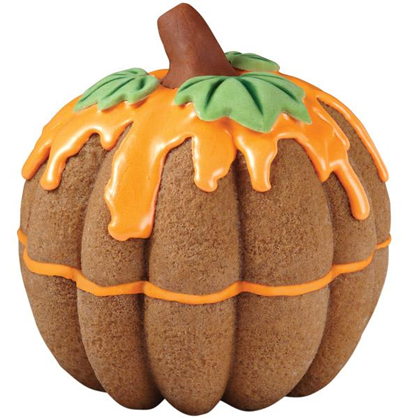 Wow guests with a 3-D pumpkin cake this season. A bit more effort may be required for this Halloween treat, but the end result is well worth the effort. Roll up your sleeves and give this maple spice cake a shot.
Chocolate Covered Strawberry Ghosts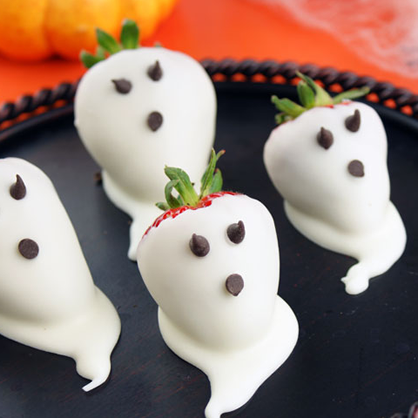 Chocolate covered strawberries aren't just for Valentine's Day anymore! Make your favorite romantic treat a Halloween dessert by turning the strawberries into ghosts. Mini chocolate chips make the perfect eyes and mouth.
Spooky Caramel Cremes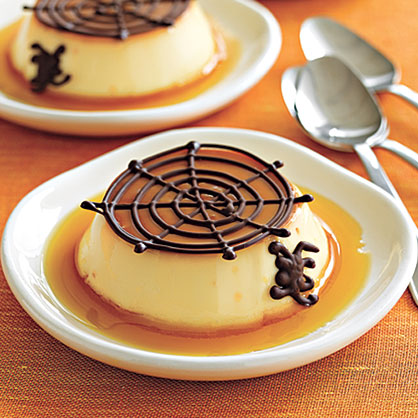 Take your average Mexican flan dessert and give it a spooky makeover by adding a spider web design that sits on top of a bed of caramel. Don't forget to add the spider crawling up the side.
Halloween Fudge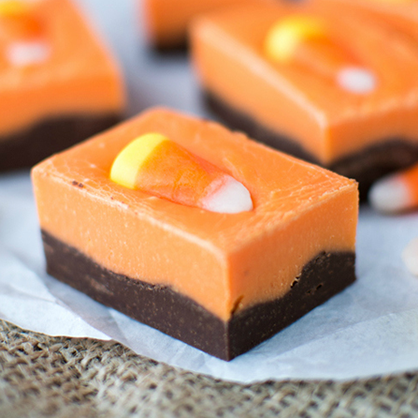 Chocolate lovers this one is for you – Halloween fudge decked out in orange! The secret is in the orange chocolate chips, which you can find at your local target or grocery store. Finish with a single candy corn.
Pretzel Mummies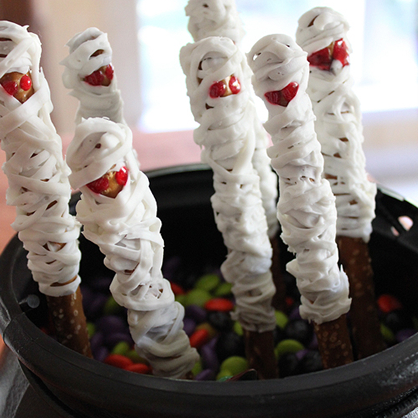 Get creative with your party favors by making these cute pretzel mummies. Draped in both white and dark chocolate, the sweet and salty combination creates the perfect party snack.
Read more Halloween